business
Your Evening Briefing
Here are today's top stories
Bloomberg News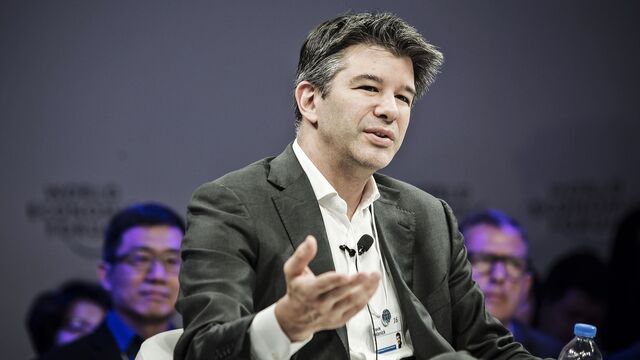 The day when drones deliver pizzas and packages to homes is fast approaching. One of the biggest obstacles in their race to the future? The weather. Current forecasts don't have anywhere near the granularity needed to successfully operate delivery drones through changing conditions. The push is on for a weather report so precise it can predict wind gusts block by block.—Katie Robertson
Uber CEO relinquishes power after investor mutiny. Travis Kalanick has resigned from his job leading Uber, giving up on his effort to hold onto power as a torrent of self-inflicted scandals enveloped him and the global ride-hailing leviathan he co-founded. Pressure from investors, who have poured more than $15 billion into the company, ultimately did what the board could, or would, not: It convinced the 40-year-old chief executive to step aside. Uber is now in need of a new CEO, and Sheryl Sandberg's name is on the wish list, though a source says she isn't leaving her job as second-in-command at Facebook.
The Saudi king's surprise shakeup clears his son's path to the throne. King Salman appointed his son, Mohammed bin Salman, as crown prince and heir to the throne, replacing Prince Mohammed's elder cousin. It gives the 31-year-old extraordinary powers to push through his vision to wean the company off oil and exert his influence in regional conflicts. The new heir has already been cultivating ties to some of the most influential officials in Trump's White House.
America is now a 'second tier' country. Some 17 other nations, including all of Scandinavia, outperformed the U.S. by a wide margin in the annual Social Progress Index, released this week. America leads the world in access to higher education, but when it comes to health, environmental protection, and fighting discrimination, it trails many other developed countries.
President Trump's net worth slips to $2.9 billion, down from $3 billion a year ago, according to the Bloomberg Billionaires Index. The decrease is driven mostly by a drop in the value of three office properties in Manhattan‑buildings that have become victims of a changing New York office market. The present value of these three properties has been revised down by a combined $380 million.
The foreign visa crackdown is putting Americans out of work. By not extending a key portion of the H-2B visa program, Congress reduced the number of visas by half. A lot of seasonal businesses have long relied on the federal program to provide temporary visas to low-skilled foreign workers. Without the staff from abroad, many small businesses can't stay open.
Urban farming won't save us from climate change. Proponents claim that city vegetable gardens are a solution to nearly every urban woe, providing healthy foods, community engagement, and significant reductions in greenhouse gas emissions. But a new study says that in colder climates such as that of the Northeast, the emissions reductions are minimal.
Where power brokers eat dinner. You've heard it before: The world of "power dining" has fundamentally changed over the last few years. We're talking about the expensive temples of fine dining, where deals are worshipped and C-suite executives and politicians are the rotating idols.  Here are the 11 new hot spots across North America and Europe where you should be doing business.
Before it's here, it's on the Bloomberg Terminal.
LEARN MORE