Kalanick Critic to Step Down From Uber Board of Directors
By
Venture capitalist was early backer of ride-hailing startup

Fellow Benchmark partner Cohler to take Gurley board seat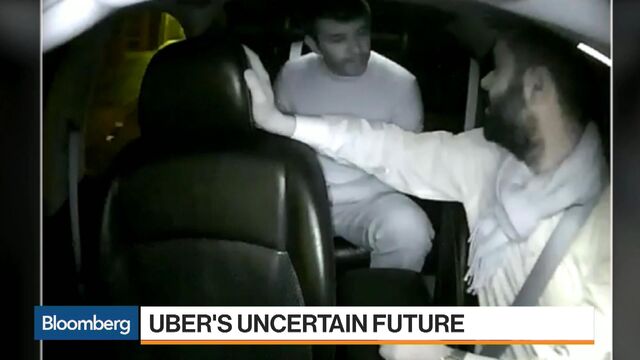 Turmoil at Uber Technologies Inc. continues as longtime backer and director Bill Gurley is leaving the company's board following the resignation of Chief Executive Officer Travis Kalanick.
Gurley will hand the board seat to Matt Cohler, his partner at Benchmark, a spokesman for the venture capital firm said.
This will be the third change to Uber's board in recent weeks. TPG's David Bonderman was replaced as director by his colleague David Trujillo on Wednesday. Bonderman resigned after he made a sexist remark to fellow board member Arianna Huffington at a company all-hands meeting meant to address Uber's flawed corporate culture. Wan Ling Martello, an executive at Nestle SA, joined the board earlier this month.
Gurley was one of Uber's earliest investors and biggest fans. He played a key role on the board over the years, helping to recruit many of the company's executives. But in private Gurley became a vocal critic of Kalanick in recent months, people familiar with the matter said. The startup has been in upheaval for most of this year, following rider protests over the company's ties to the Trump administration and an investigation into Uber's corporate culture conducted by former U.S. Attorney General Eric Holder.
While Gurley's criticism of Kalanick endeared the venture capitalist to some, it also created enemies at Uber, people close to the company said. Emil Michael, Kalanick's chief confidant, accused Gurley of putting his own reputation over the company's, two people close to Michael told Bloomberg. Michael was ousted last week.
Before it's here, it's on the Bloomberg Terminal.
LEARN MORE