High-Yield Carnage Stays Contained for Now
By
Junk energy bond spreads soar to over 575 basis points

All sectors in U.S. high yield debt widened on Wednesday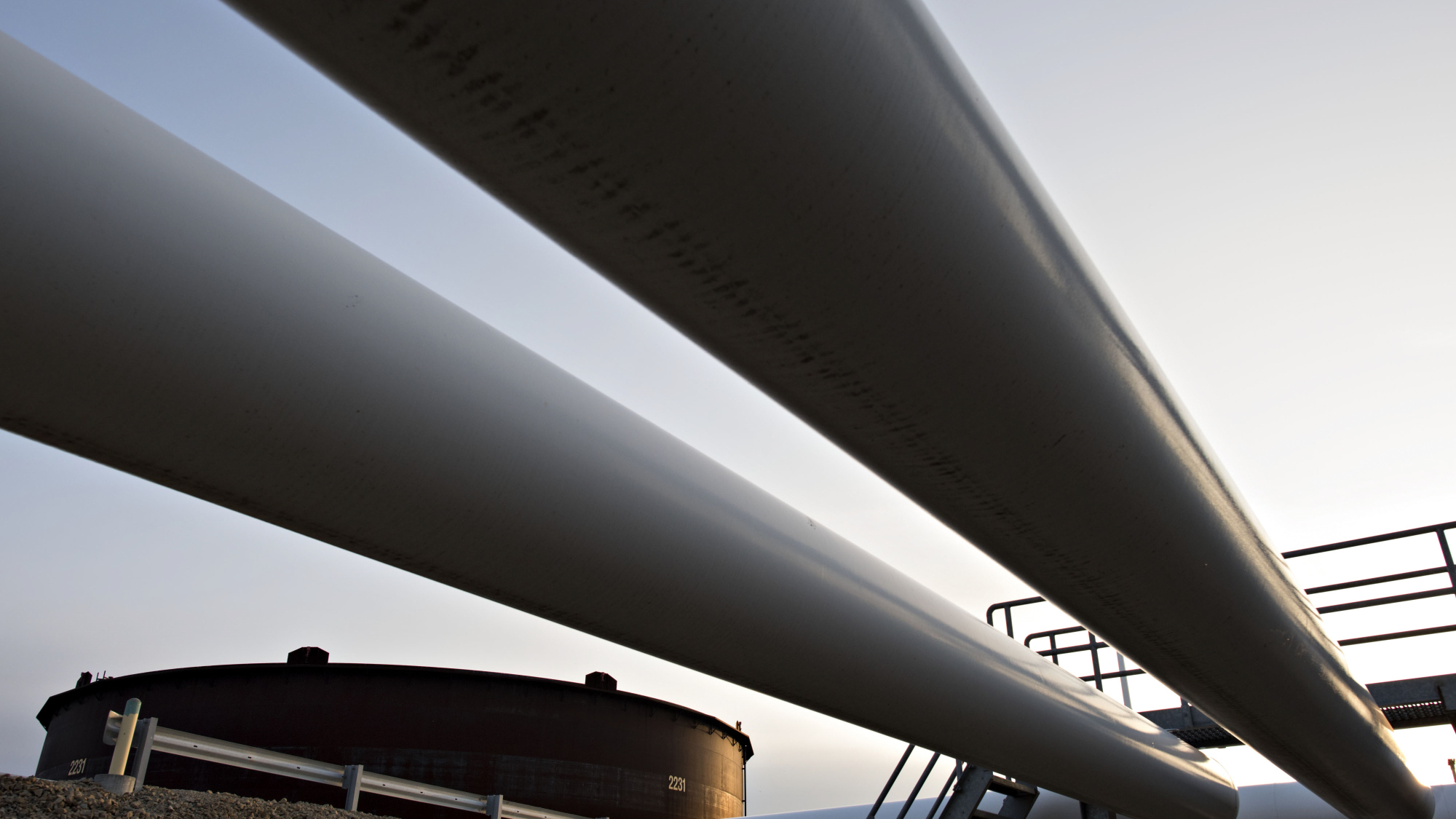 Oil's latest foray into a bear market has left the world's biggest junk bond ETF relatively unscathed, with the damage mostly contained to the energy sector.
Investors still aren't demanding much higher overall premiums for the riskiest corporate debt and the $18.4 billion iShares iBoxx High Yield Corporate Bond ETF has gained 3.4 percent this year, even as credit spreads for energy companies widened to the highest since November after crude slid below $43 a barrel this week. 
While yields on junk-rated debt have climbed in recent days, the only sectors where spreads have swelled in the past month are energy and consumer staples, with the latter battered by Amazon.com Inc.'s plan to buy Whole Foods Market Inc.
Containment in credit could even be good news for the wider market, which suffered back in late 2015 after low oil prices caused a broad sell-off in corporate bonds that eventually dragged down stocks. Debt issued by some of the more vulnerable energy companies, including EP Energy Corp. and Whiting Petroleum Corp, has been hit particularly hard this week.
"There may be more pain on the way" for the energy patch, warns Bloomberg Intelligence senior credit analyst Spencer Cutter.

Other warning signs are flashing, too. Open put interest in the iBoxx High Yield ETF has spiked to a record amid this retreat in oil. From mid-2014 through March 2016, the softness in the commodities complex had fostered a blow-out in spreads and a more than 20 percent drop for the ETF.

The collateral damage from a return to a bear market for crude is clearly visible across other asset classes. Five-year breakeven rates, derived from the spread between yields of inflation-protected Treasuries and their plain vanilla counterparts, have tracked the fall in oil prices to levels not seen since before the U.S. election.

One reason why the broad high yield space hasn't taken a nosedive may also be why the S&P 500 Index's losses were minimal during the slide in crude. Just as is the case in stocks, the prolonged period of low oil prices has had the effect of reducing the weighting of energy companies in major debt benchmarks.
In August 2016, this helped explain the similar apparent disconnect between the performance of high-yield indexes and crude. On a relative basis, Bank of America Merrill Lynch's High-Yield Energy Index versus its broader benchmark continues to track the fluctuations of oil prices, as Bespoke Investment Group macro strategist George Pearkes observed.
For investors, the broader cause for concern is that if high-yield debt does catch up with the decline in crude, the closure of the yield gap would likely bode ill for other risk assets that tend to move in tandem.
In 2015, "there was a significant lag between oil really cratering and credit catching up," writes Peter Tchir, head of macro strategy at Brean Capital LLC. "While I think the energy related credit selling was overdone by late 2015, it seems to me that we have hit a point yet again where the lag effect has to start kicking in -- credit can't ignore ongoing weakness for so long."
— With assistance by James Crombie
Before it's here, it's on the Bloomberg Terminal.
LEARN MORE