Investors Are Now Piling Into the Emerging Market Equivalent of the FANGs
By
Developing-nation technology stocks trade at 30% discount

Gap expected to narrow going forward as profitability rises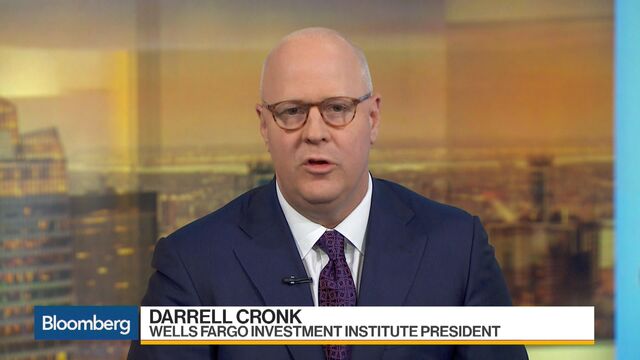 Investors weary of the biggest U.S. technology stocks after their unprecedented rally and recent bout of volatility are eyeing cheaper alternatives in emerging markets.
Just like their U.S. counterparts, developing-nation tech giants including Samsung Electronics Co. and Tencent Holdings Ltd. have surged this year, but their valuation discount is near the highest in 18 months. For emerging-market bulls, the thinking goes why buy Amazon.com Inc. at 67 times projected earnings when Alibaba Group Holding Ltd.'s ratio is just 29 times.

The valuation gap is bound to shrink over the next few years, making emerging markets the best bet for stock pickers who want technology shares but are concerned that the run-up in the so-called FANG stocks -- Facebook Inc., Amazon, Netflix Inc. and Google parent Alphabet Inc. -- is due to reverse, according to Heinz Ruettimann, an analyst at Julius Baer Group Ltd.
"If I had to make a choice for the next three to five years, I would add emerging-market information technology stocks," he said. "Future growth prospects are better."
Information-technology shares in the MSCI Emerging Markets Index have surged 35 percent this year, trouncing the 20 percent gain for the Nasdaq 100 Stock Index. Like in the U.S., the rally has been led by just a few of the biggest names, with Samsung, Tencent, Alibaba, Taiwan Semiconductor Manufacturing Co. and Naspers Ltd. accounting for almost a third of the emerging market gauge's advance this year.
But the developed-nation stock index still trade at a 36 percent premium on a price-to-forecast-earnings basis, near the most since November 2015 and more than double the gap of just a year earlier. Ruettimann says the chasm is bound to narrow as the emerging-market companies develop their own brands, social media channels and business cycles.

Goldman Sachs Group Inc. also favors technology companies from emerging markets over their U.S. counterparts. John Marshall, a derivatives research strategist at the bank, said in a note to clients that valuations of mega-tech companies in Asia don't look stretched and downside risks are mostly priced in. Separately, analysts at the bank on June 16 excluded U.S. tech giants from a basket of stocks with the best risk versus reward. The MSCI Emerging Markets Information Technology Index dropped 0.3 percent as of 10:30 a.m. in New York.
Morgan Harting, a New-York based portfolio manager at AllianceBernstein, says he has been increasing exposure to emerging-market stocks since the beginning of the year, encouraged by the outlook for earnings growth, attractive valuations and supportive technical factors. His AB SICAV I - Emerging Markets Multi-Asset Portfolio fund has returned 11 percent this year, beating 71 percent of peers, according to data compiled by Bloomberg.
"The market is rewarding companies in a limited set of business models that have good momentum and high profitability," Harting said. "These have been seen as safe growth stories."
— With assistance by Julie Verhage, Carlos Torres, Yumi Teso, and Srinivasan Sivabalan
Before it's here, it's on the Bloomberg Terminal.
LEARN MORE