China Shares Rise After Mainland Stocks Win Inclusion by MSCI
Bloomberg News
Gains seen as "window dressing" by national team: Core-Pacific

Index compiler predicts inflows of $17 billion from inclusion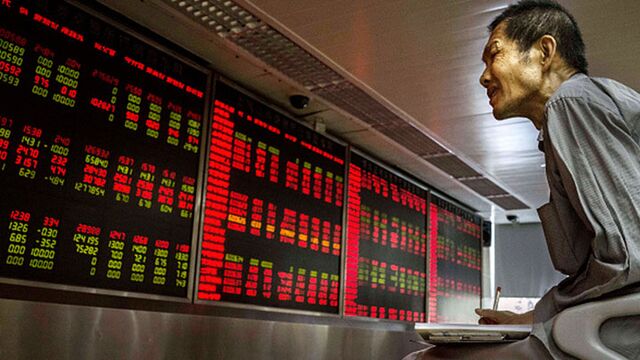 China's stocks rose after MSCI Inc.'s decision to include the nation's domestic equities in its benchmark indexes.
The CSI 300 Index extended gains to 1.2 percent to the highest close since December 2015, spurring some analysts to speculate that state-backed funds may have bought shares. Zhejiang Dahua Technology Co., one of the mainland-traded companies MSCI is set to add to its indexes, surged to a record finish. Ping An Insurance Group Co., the largest-weighted stock in the mainland benchmark, advanced 2.8 percent to the highest close since 2008. Hong Kong's Hang Seng Index dipped 0.6 percent amid regional declines.
The New York-based index compiler will add 222 mainland A-share companies to its gauges next year, with a combined weighting of just 0.7 percent in its global emerging-markets measure by August 2018. The inclusion will spur $17 billion of inflows, according to MSCI. By comparison, the turnover in China's stock market on Tuesday was about $58 billion.
"This looks like window-dressing from the national team," said Castor Pang, head of research at Core-Pacific Yamaichi HK in Hong Kong. "Since there was not much reaction to the MSCI news in the morning session, the state-backed funds may have wanted to buy up the index to show people the decision is positive for the A-share market."

MSCI, which has been working directly with China's securities regulator to resolve hurdles to inclusion since at least 2015, helped bridge the gap between Beijing and reluctant global asset managers with a less ambitious proposal unveiled in March. All companies to be added are large-cap shares accessible to foreigners through China's cross-border exchange links with Hong Kong, including those with dual-listings. To address investor concerns about the number of suspended shares, stocks halted for more than 50 days in the past 12 months weren't eligible for inclusion.
The top gainers among the 222 mainland stocks that will be added to MSCI's indexes include:

Yonghui Superstores Co. rose 8.2% to the highest close since June 2015, while Hangzhou Hikvision Digital Technology Co. advanced 6.7%. 
More than two-thirds of the list climbed after the decision
Eight of the 10 best performers on the CSI 300 gauge were on MSCI's list

Giordano International Ltd. jumped 8.3%, the most since March 2016, after saying it plans to buy back up to 157 million shares.
IMAX China Holding Inc. tumbled 3.7% to a record low. The company missed out on distributing several films that were highly successful in China in the first half of 2017, Daiwa analysts John Choi and Carlton Lai wrote in a note, adding: "We believe the chances of missing out on other box office successes are high."
— With assistance by Ryan Lovdahl, Amanda Wang, and Jeanny Yu
Before it's here, it's on the Bloomberg Terminal.
LEARN MORE