Sessions Hires Outside Lawyer Amid Expanding Russia Probes
By
Washington attorney Cooper retained before Senate appearance

Attorney general played role in Trump's firing of FBI director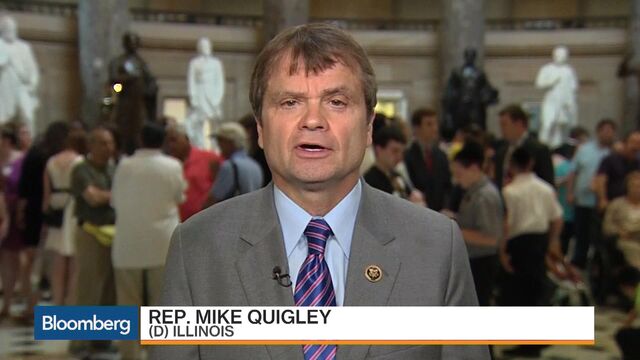 U.S. Attorney General Jeff Sessions has hired longtime friend Charles Cooper to be his personal lawyer amid an expanding investigation by the special counsel overseeing the probe of Russian meddling in the 2016 election.
Cooper, chairman of the Washington firm Cooper & Kirk, said in an email he began representing Sessions a few days before the attorney general testified last week in front of the Senate Intelligence Committee, which is conducting its own Russia investigation.
Cooper declined to say whether his work for Sessions is connected to the investigation by special counsel Robert Mueller and multiple congressional probes into Russian political interference.
"I can confirm that I represent the attorney general, but, as with all clients, cannot otherwise comment on confidential client matters," Cooper said. His hiring by Sessions was reported earlier by the National Law Journal.
Sessions had recused himself from the FBI's investigation into Russia's attempts to influence the presidential election and whether any Trump associates colluded in that effort.
Mueller, however, could seek information from Sessions about the circumstances surrounding President Donald Trump's firing of FBI Director James Comey. Sessions, with the backing of his deputy attorney general, recommended Comey's dismissal on May 9 to "ensure the integrity and fairness of federal investigations and prosecutions."
'Russia Thing'
Trump subsequently said in an NBC television that he would have fired Comey regardless of the Justice Department recommendations and said he went ahead with it because "this Russia thing with Trump and Russia is a made-up story."
Sessions, 70, is the latest member of the Trump administration to retain outside counsel amid multiple congressional investigations and the separate probe being overseen by Mueller.
Trump is assembling a team that includes his longtime personal attorney, Marc Kasowitz, and Jay Sekulow, who is chief counsel for the conservative American Center for Law and Justice.
Vice President Mike Pence retained Richard Cullen, chairman of McGuireWoods LLP and a veteran Washington hand, to deal with inquiries. Jared Kushner, the president's son-in-law and a senior White House adviser, is being represented by Jamie Gorelick, who was deputy attorney general in Bill Clinton's administration.
Cooper, 65, served in the Justice Department during President Ronald Reagan's administration and returned to private practice in 1988, according to his biography on the website of his law firm. His practice focuses on constitutional, commercial and civil rights cases.
Justice Department spokeswoman Sarah Isgur Flores said in an email, "As we said during the hearing last week (and during the confirmation hearing), Chuck is the attorney general's longtime friend and counsel."
Cooper has an Alabama link to Sessions, having received his undergraduate and law degrees from the University of Alabama. Sessions, an Alabama native who represented the state in the U.S. Senate, also received his law degree from the university.
Before it's here, it's on the Bloomberg Terminal.
LEARN MORE