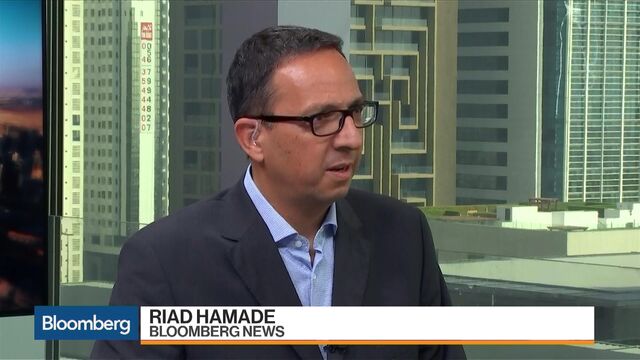 Saudi Arabia, the United Arab Emirates, Bahrain and Egypt cut diplomatic ties and transportation links with Qatar on June 5, citing its friendliness with Iran and accusing it of supporting terrorism, charges the emirate denies. The move shattered a sense of calm in one of the few stable areas in the Middle East. So far, mediation efforts led by Kuwait have failed. A round of shuttle diplomacy by U.S. Secretary of State Rex Tillerson in July didn't yield immediate results, either, though officials say it produced ideas that could underpin a solution. Qatar's leaders have said they're ready to live with the isolation rather than kowtow to the Saudis. The tensions threaten to alter longstanding geopolitical alliances.
1. What sparked the rift?
Apparently, a fake news report planted in Qatar's state news agency by hackers. The report quoted Qatar's emir, Sheikh Tamim bin Hamad Al Thani, as criticizing mounting anti-Iran sentiment after a trip to the region by President Donald Trump. During the visit, Trump and Saudi King Salman bin Abdulaziz singled out Iran as the world's main sponsor of terrorism. Qatari officials quickly deleted the comments attributed to the emir and appealed for calm as Saudi and U.A.E. newspapers, clerics and celebrities accused Qatar of trying to undermine efforts to isolate Iran.
2. So was it all a misunderstanding?
No. The conflict has been brewing for years. With its oil riches and custodianship of Islam's holiest sites, Saudi Arabia has long seen itself as the natural leader of the Persian Gulf region, if not the entire Middle East. Its strongest competitor is Iran, with whom it has a testy relationship. In addition to being rivals for regional power, the two are on opposite sides of the Sunni-Shiite split within Islam. Since Qatar began to grow wealthy from natural gas exports two decades ago, it has asserted its independence from the Saudis and sought cordial ties with Iran, with whom it shares a gigantic offshore gas field.
3. What's terrorism got to do with it?

The Saudi-led group accuses Qatar of supporting al-Qaeda and Islamic State terrorists, as well as the Muslim Brotherhood, an Islamist organization that several Gulf states have banned and designated as a terrorist group.
4. Does Qatar support al-Qaeda and Islamic State?
Some Qataris have provided support to al-Qaeda and its spinoffs, U.S. officials say. According to the State Department's 2015 report on international terrorism, "entities and individuals within Qatar continue to serve as a source of financial support" for terrorist groups, particularly al-Qaeda affiliates such as the Nusra Front, which is fighting in Syria against the Iran-backed Assad regime. The U.S. report uses almost precisely the same language in its section on Saudi Arabia. The report details efforts by both the Qatari and Saudi governments to counter terrorism financing. It offers greater praise of the Saudi efforts, calling them "serious and effective." Most U.S.- and United Nations-designated terrorist financiers believed to be living in Qatar have already been prosecuted, three people with direct knowledge of the matter told Bloomberg.
5. Is the Muslim Brotherhood charge true?
Qatar's government denies it supports the Muslim Brotherhood, or any political party, but rather helps governments and people who may at times be governed by the Muslim Brotherhood, such as Egypt after the Arab Spring uprising. While the Brotherhood renounced violence decades ago, some of its offshoots haven't. One of them, the Palestinian group Hamas, continues to advocate armed struggle, though it has distanced itself from the larger movement. Qatar's accusers consider the Brotherhood to be a terrorist movement. Egyptian leader Abdel-Fattah El-Sisi banned the organization there and oversaw a crackdown on its members and supporters after overthrowing an elected president from the group in 2013. Qatar has hosted prominent Brotherhood cleric Yusuf al-Qaradawi since he fled Egypt in 1961, offering him a popular talk show on the state-backed Al Jazeera TV channel.
6. Have Qatar's neighbors isolated it before?
Yes. There was a quieter conflict in 2014. Then, Saudi Arabia, the U.A.E and Bahrain withdrew their ambassadors from Qatar to protest its support of Muslim Brotherhood groups in the Arab Spring uprisings that began in 2010 and eventually deposed three Arab rulers. A month after the rupture, Qatar made a series of secret agreements with the three countries. The accords, published by CNN in July, bar support for several groups, including the Muslim Brotherhood.
7. What's different this time?

A few things. In the Saudis' view, Qatar reneged on the last accord, which may be making them less flexible on the terms of reconciliation this time. The Saudis may also think they can insist on a united front against Iran given the support of Trump, who has sided against the Qataris in the dispute and is generally friendlier to the Saudis than his predecessor, Barack Obama. The Qataris, meanwhile, have reason to think they are the ones that have U.S. backing. Other American officials have called for an end to the measures against Qatar, which hosts the U.S. air operations center for the region and 10,000 U.S. troops. Also, since the last crisis, Qatar has developed closer ties with Turkey, which has accelerated pre-existing plans to deploy some troops to Qatar.
8. What does the Saudi bloc want?
Saudi Arabia and its allies produced a list of 13 requirements including shutting the Al Jazeera network, cutting back diplomatic ties with Iran, severing relations with the Muslim Brotherhood and ending Turkey's military presence in Qatar. U.A.E. Foreign Minister Anwar Gargash said on Twitter that "a divorce is a reality" unless Qatar takes the list seriously.
9. How did Qatar respond? 
Qatar did not release its response to the demands, but the Saudi bloc characterized it as "negative" and "non-serious" without outlining any new punitive measures. The U.A.E.'s Gargash said Qatar would face "greater isolation."  In an opinion piece in the New York Times in July, Fahad bin Mohammed al-Attiya, Qatar's ambassador to Russia, called the list "demeaning and insulting," vowing "Qatar will not back down from this unprovoked attack."
10. How prepared is Qatar to withstand the isolation?
Qatar, one of the world's wealthiest nations, relies heavily on imports to feed its 2.7 million people, but fears of potential shortages have receded. Officials quickly opened new trade routes for food and other supplies, such as building materials and equipment for its natural gas industry. Investors have been speculating against its currency as they ponder how long Qatar can weather the crisis without having to devalue the riyal or sell any of its $335 billion in global holdings. Moody's Investors Service cut the credit outlook for Qatar to negative on July 4, while the country's stock market has lost about $12 billion in market value, or 8 percent, since the boycott took effect. While capital flight is a potential danger, S&P Global Ratings concluded that Qatari banks are strong enough to survive a pullout of all Gulf money. The Saudis and U.A.E. have hinted they may take further steps, including curbs on bank lending to Qatar and transactions in its currency.
The Reference Shelf

— With assistance by Donna Abu-Nasr
Before it's here, it's on the Bloomberg Terminal.
LEARN MORE