Qatar Wealth Fund to Inject Dollar Deposits in Local Banks
By , , and
QIA placed deposits after some Gulf banks withdrew funds

SWF also helped local lenders during the 2009 financial crisis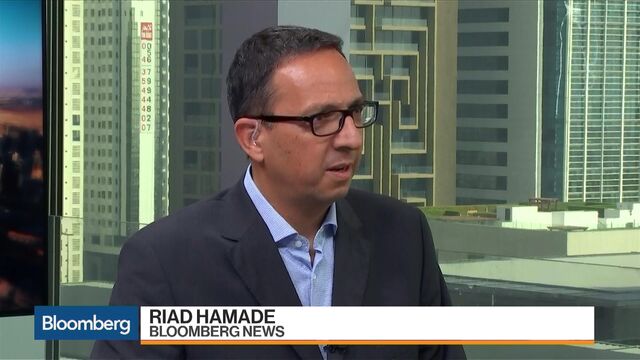 Qatar's sovereign wealth fund has injected deposits into local banks to shore up liquidity as an ongoing Saudi-led campaign to isolate the gas-rich Arab state hurts lenders, according to people familiar with the matter.
Qatar Investment Authority has placed billions of dollars of cash with Qatari lenders after some banks in Saudi Arabia, the United Arab Emirates and Bahrain started withdrawing funds from the country amid the standoff, the people said, asking not to be identified because the information is private. The exact amount of funding provided by the sovereign fund isn't clear, they said.

The QIA, which owns stakes in global companies ranging from Glencore Plc to Barclays Plc, has since told lenders that it won't be making any more deposits directly and that any future funding will come from the central bank, one of the people said. Representatives for the QIA declined to comment.
Tensions between Qatar, one of the world's richest countries and the biggest producer of liquefied natural gas, and its neighbors are escalating after Saudi Arabia, Bahrain, Egypt and the U.A.E. cut diplomatic relations and closed transport routes three weeks ago. Some banks in these countries are cutting their exposure to Qatar amid concerns of a widening of the blockade, people familiar with the matter said earlier this month.
Qatari Riyal
The Qatari riyal traded at 3.675 to the dollar at 12:49 p.m. in Doha on Tuesday, almost 1 percent higher than the central bank's fixed exchange rate of 3.64, and headed for its weakest close since at least 1988, according to data compiled by Bloomberg. The central bank has said it will buy dollars at 3.6385 riyals and sell at 3.6415 riyals.
This isn't the first time that the QIA has stepped in to support local lenders. In 2009, the fund took equity stakes in Qatari banks and agreed to buy their real-estate portfolios to limit the impact of the global credit crisis, strengthen capital and ensure funding for projects. The QIA is the biggest shareholder in Qatar National Bank SAQ, the region's largest lender, with a 52 percent stake, according to data compiled by Bloomberg.
Some Qatari lenders are boosting interest rates on dollar deposits to shore up liquidity, offering a premium of as much as 100 basis points over the London interbank offered rate to attract dollars from regional banks, people familiar with the matter said last week.
Qatar has enough financial firepower to defend its currency and economy, Finance Minister Ali Shareef Al Emadi told CNBC in an interview broadcast last week, while the regulator said that the banking system was functioning without disruption.
— With assistance by Arif Sharif
Before it's here, it's on the Bloomberg Terminal.
LEARN MORE