Fifth Avenue Highrise Trial Pulls Iran Standoff Into Trump Era
By
U.S. wants to seize NYC tower, assets worth about $500 million

Foundation director touted mission in country of 'Great Satan'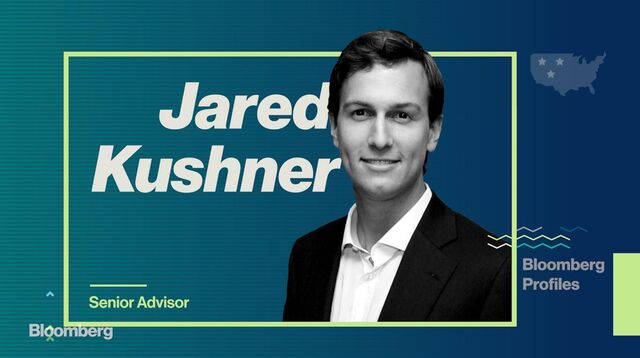 Manhattan's Fifth Avenue packs a world of intrigue into a few blocks. Trump Tower at 57th Street was the launch pad for Donald Trump's run to the White House. Four blocks south, 666 Fifth Ave. is a white elephant that has pushed owner Jared Kushner, Trump's son-and-law and adviser, into a well-scrutinized hunt for rich investors.
Then there's the nearly decade-long legal melodrama over a 36-story building across the street from Kushner's tower. U.S. prosecutors are in the home stretch of an attempt to seize 650 Fifth Ave. and related assets from a charity that owns it, alleging the organization is a front for Iran's government and that it violated economic sanctions against Iran since 1995.
In a trial entering its fourth week in Manhattan federal court, prosecutors say the building's primary owner, the Alavi Foundation, has illegally funneled millions of dollars to Iran under cover of its charitable activities. They hope to recapture more than $500 million with the proceeds going to victims of Iranian-sponsored terrorism.
Alavi's lawyers maintain that the foundation is independent of Iran's government and spends its money on schools, health care and higher education, as well as promoting Persian culture and supporting interfaith studies.
Slow Ride
Prosecutors first moved in 2008 to seize 650 Fifth Ave. Five years later, U.S. District Judge Katherine Forrest granted the government's request, but she was slapped down by appellate judges last year who sent the case back to her for trial. The case has unfolded as the U.S. relationship with the Islamic Republic of Iran has gone from "axis of evil" territory during the administration of President George W. Bush, through a period of détente under President Barack Obama, and back to a state of hostility under Trump.
"The likelihood of getting a jury sympathetic to Iran in New York is pretty slim," said Barbara Slavin, acting director of the Future of Iran Initiative at the Atlantic Council. "Assuming this case goes against the foundation, it will be yet another brick in the wall that this administration is trying to rebuild with Iran."
The trial may prove to be a further irritant to U.S.-Iranian relations as prosecutors dredge up the acts of current Iranian officials. Prosecutors are expected to argue that a $4 million legal settlement paid by Alavi in 2004 was hush money designed to keep a former charity official from revealing the true nature of the organization.
That payment was allegedly ordered by Mohammad Javad Zarif, who was then Iran's UN ambassador in New York. Zarif was the lead negotiator who worked with John Kerry, Obama's Secretary of State, on the 2015 agreement limiting Iran's nuclear capabilities in return for lifting of some economic sanctions.
European Banks
The trial will cap a range of investigations that have already cost European banks more than $18 billion in fines, penalties and forfeitures. When Alavi was originally investigated by the office of then-Manhattan District Attorney Robert Morgenthau, a young attorney determined that many of Wall Street's largest European-based banks removed the names of Iranian clients from transactions. This allowed the banks to wire money in and out of the U.S. through correspondent bank accounts in violation of U.S. sanctions, prosecutors said.
The District Attorney's office used that evidence to launch cases against such banks as Lloyds Banking Group Plc, Credit Suisse Group Plc, Barclays Plc, Standard Chartered and others, culminating in an $8.9 billion settlement with BNP Paribas SA in 2014.
The Alavi Foundation has assembled a legal team that is top-flight as well as top-priced, from the firms Debevoise & Plimpton and Patterson Belknap Webb & Tyler. The Debevoise team features Matthew Fishbein, Sean Hecker and John Gleeson, a former federal judge who oversaw the Justice Department's $1.9 billion deferred prosecution agreement with HSBC in 2012, a settlement that involved violations of Iran sanctions.
Another set of lawyers in the courtroom is representing the victims of terrorist attacks sponsored by Iran. If the government prevails, victims of the 1983 bombing of the Marine barracks in Lebanon and other attacks tied to Iran stand to benefit from a share of the forfeiture proceeds.
Spy-Thriller Intrigue
To convince the jury that Alavi is controlled by political leadership in Tehran, prosecutors have laid out the history of the foundation, which serves as a time capsule of American-Iranian relations during the past 40 years. Elements of spy-thriller intrigue include government agents who recovered relevant records from a trash bin at a Yonkers, New York, strip mall and hidden in the attic of a Mineola, New York, townhouse.
It began as the Pahlavi Foundation in the 1970s, created on behalf of Mohammed Reza Pahlavi, the Shah of Iran, a staunch American ally. Funded by $42 million in loans from Tehran-based Bank Melli in 1975, the foundation erected a tower at the corner of 52nd St. and Fifth Avenue, kitty-corner from St. Patrick's Cathedral and near Rockefeller Center.
After the shah was deposed in 1979, Iran's next supreme leader, Ayatollah Ruhollah Khomeini, created the Mostazafan Foundation in Tehran, which took control of assets and businesses seized from the Shah and his allies.
The charity struggled financially in its early years. It was sitting on a valuable asset, but because it needed office rent to make payments on its mortgage, the foundation owed more than $1 million in taxes each year, ensuring years of red ink.
Funding Shift
The Iranian government, which essentially controlled Bank Melli, approved the creation of a company, Assa Corp., which would eventually be given 40 percent of the building as a way of removing the mortgage. The restructuring created the 650 Fifth Avenue Partnership, which owned and operated the building.
Assa was a front company for the government of Iran, Assistant U.S. Attorney Martin Bell said in his opening statement, noting that in 1995, President Bill Clinton imposed wide-ranging sanctions against Iran. "When the law changed and providing services to the government of Iran became illegal, the 650 Fifth Avenue Partnership kept on sending rental income to Bank Melli Iran," Bell said.
Prosecutors showed dozens of documents to the jury suggesting that from 1980 onward, the foundation was largely controlled or guided by Iran's ambassador to the United Nations in New York.
Assistant U.S. Attorney Michael Lockard, who has been on this case since its inception, read from a letter written in 1991 by an Alavi director affirming that he would step down from his position in line with a directive from "the supreme leader," Ali Khamenei, who succeeded Khomeini in 1989.
"Under the worst and most sensitive of political conditions between America and Iran, we have succeeded in fully protecting and expanding the foundation's interests, which in truth belongs to the people of Iran," the director wrote. "We were also able to successfully carry out cultural and Islamic activities in the country of the Great Satan."
The jury is expected to get the case later this week. If the government prevails, it would be in the position to sell Alavi's 60 percent stake of the building. That job would presumably fall to U.S. marshals, a branch of the Justice Department that reports to the owner of the other Fifth Avenue tower a few blocks away, President Trump.
The case is 650 Fifth Avenue and related properties, 08-cv-10934, U.S. District Court, Southern District of New York (Manhattan).
— With assistance by Keri Geiger
Quotes from this Article
Before it's here, it's on the Bloomberg Terminal.
LEARN MORE