politics
GOP's Scalise Upgraded to Serious Condition After More Surgery
By
Lawmaker said to be more responsive, speaking with relatives

Republican whip expected to face long road to full recovery
The condition of Steve Scalise, the third-ranking U.S. House Republican who was shot during a lawmakers' baseball practice on June 14, was upgraded to serious by a Washington hospital after he underwent another surgery.
"He is more responsive, and is speaking with his loved ones," MedStar Washington Hospital said in an email Saturday. "The Scalise family greatly appreciates the outpouring of thoughts and prayers."
Hospital officials previously said Scalise would need multiple operations and weeks to recover after a bullet tore through his pelvis, fracturing bones, injuring internal organs and causing severe bleeding. The hospital's chief trauma doctor has said Scalise faced "an imminent risk of death" at the time he was brought in.
Scalise, 51, was among four people shot by a gunman identified as James Hodgkinson, 66, of Belleville, Illinois, who died after a shootout with police. The other victims are recovering from their wounds.
Hodgkinson, who was said to have been motivated by grievances against President Donald Trump and other Republican politicians, was carrying a list with the names of at least three lawmakers, the New York Times reported Saturday, citing law enforcement officials. The paper reported he had photographs of the ballpark stored on his mobile phone. Representatives Mo Brooks of Alabama, Jeff Duncan of South Carolina and Trent Franks of Arizona were on the list, according to the Times and the Daily Caller.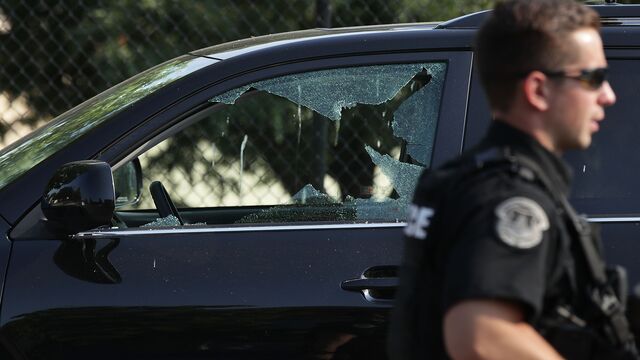 The Republicans had been holding early morning practices for weeks at the Alexandria , Virginia, field for Thursday's annual baseball game against Democratic lawmakers. Leaders decided the game would go on as scheduled at Nationals Park in Washington, home of the city's professional baseball team. The Democrats won, 11 to 2, reversing the 2016 result.
Scalise has been an avid participant in the game since arriving in Congress in 2008. As majority whip, he's the chief vote counter in the Republican conference.
— With assistance by Kenneth Pringle
Before it's here, it's on the Bloomberg Terminal.
LEARN MORE