If Trump Unlocks $2 Trillion at Banks, Here's Who May Get It
By
Treasury predicts more lending, but investor payouts may soar

'These are shareholder-driven entities, first and foremost'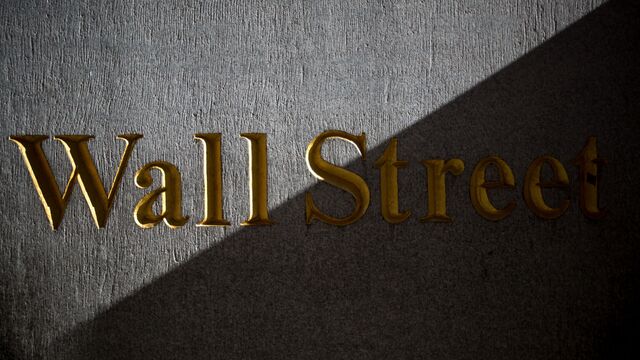 If Donald Trump gets his way in overhauling banking regulation, it would free up some of the billions of dollars in capital that banks were forced to amass after the financial crisis. Less clear is what they'll do with it.
After the administration released a highly anticipated 150-page report this week, Wall Street analysts spent two days churning out notes digesting its proposals. Researchers at Goldman Sachs Group Inc. calculated the five largest banks, excluding their own employer, have $96 billion in excess capital. Bank of America Corp. said the plan might unleash as much as $2 trillion in additional lending.
But is that how the money would be used? President Trump would like banks to plow their windfall back into the economy by making more loans to home buyers, small businesses or companies looking to expand. Some on Wall Street predict a lot will flow straight into the pockets of shareholders. One measure would ease annual stress tests, giving firms leeway to increase dividends, Credit Suisse Group AG analysts wrote in a May 24 note anticipating the proposals.
"These are shareholder-driven entities, first and foremost," said David Hendler, the founder of New York-based researcher Viola Risk Advisors. "They will turn on a little more dividend or buy back stock, mostly."
One problem is that qualified borrowers have ample access to financing and aren't demanding more -- a slump that bank executives have bemoaned. And delinquencies on credit cards and auto loans already are rising. The loss rate on car loans made to people with good credit and packaged into bonds, for example, was the highest in the first quarter since 2008, S&P Global Ratings said in a recent report.
Read more: Trump's America faces a $13 trillion consumer debt hangover
Some big U.S. banks have raised concerns in recent weeks that consumers may even have too much access to credit, increasing the risk that lenders will get burned.
Credit-card lender Discover Financial Services is more likely to tighten than loosen lending standards in coming months to head off problems, such as borrowers rapidly racking up debts from multiple sources, Chief Operating Officer Roger Hochschild told investors Wednesday. JPMorgan Chase & Co. has curbed auto-lending, according to consumer banking chief Gordon Smith.
"It's not, in my opinion, a time to be loosening," Smith, 58, told investors at a conference Tuesday. "The industry is at a point where it should be rigorously managing credit."
That didn't stop Treasury Secretary Steven Mnuchin from pushing forward with his plan Monday. Trump signed an executive order in February that called for the report, which suggests staggering the largest banks' annual stress tests to once every two years. It also would eliminate part of the exam based on qualitative measures. And it would change rules affecting the mortgage market, small lenders and leveraged loans -- the risky financing that banks arrange to help buyout firms acquire companies with relatively little money up front.
Read more: Trump administration calls for overhaul of Wall Street rules
Banking executives have applauded the proposals. Citigroup Inc.'s finance chief, John Gerspach, told investors that "there is a lot of common sense there." Morgan Stanley Chief Executive Officer James Gorman wrote in the Financial Times that "targeted changes" can preserve the banking system's strength while promoting economic growth and job creation.
Combining the proposals with Trump's other policy prescriptions such as infrastructure spending or housing-finance reform could stoke borrower demand, according to Anton Schutz, a bank investor and president at Rochester, New York-based Mendon Capital Advisors. And if it does, you want banks to have the capacity to lend, he said.
"Should they ever get an infrastructure plan in place, should they ever get tax cuts, one might think there would be a demand to borrow money," Schutz said. It would be counterproductive to "have an infrastructure program and people can't borrow money."
Even if banks throw much of their unlocked cash to investors, all is not lost for the economy, he said. Investors will take that money and plow it back into other companies or industries that have better growth prospects, he said. Payouts also prevent banks from wasting capital by making bad loans or poorly considered acquisitions, Schutz said.
"That capital seeks a better place," he said. "You're buying that stock back from someone else who can go invest that capital in something else that creates a higher return."
'Juicy Businesses'
Brian Kleinhanzl, an analyst at Keefe, Bruyette and Woods, said lenders will choose to increase their balance sheets rather than shrink them, expanding types of lending that are treated more advantageously under the revised capital rules.
That may mean more lending to Wall Street than Main Street. Looser rules for leveraged loans could fuel private equity firms, while changes to some capital ratios would enable banks to make more credit available to hedge funds, according to analysts.
Areas ripe for increased lending, according to the Treasury, include the mortgage market and small businesses, which would help Main Street. The report suggested reducing the amount that banks must keep when selling mortgages for bonds and making underwriting standards more flexible. That would also expand banks' Wall Street operations, according to Hendler.
"It gets them back in some of the juicy businesses," Hendler said. "The mortgage-backed securities market is the heart and soul of fixed income," he said, adding that it makes "the most money." Indeed, those operations once fueled record profits, before 2008's financial crisis.
— With assistance by Jennifer Surane
Quotes from this Article
Before it's here, it's on the Bloomberg Terminal.
LEARN MORE