Politics
Georgia's Special Election Is a TV Ad Bonanza
The House race between Democrat Jon Ossoff and Republican Karen Handel has attracted $48 million.
By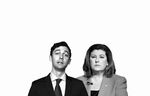 Since March, news junkies in Atlanta have been treated to an extra 15 hours a week of TV newscasts, according to TiVo. Local stations have added the programming to make room for the rush of ­political ad dollars that's turned the special election to fill Georgia's 6th Congressional District into the most expensive U.S. House race in history.
The battle between Democrat Jon Ossoff and Republican Karen Handel has cost $48 million, according to the latest federal election filings. About $24 million of that has come in as ad revenue to nine Atlanta TV stations. "I've been here 25 years, and I've never seen anything like it," says John Friedmann, national sales manager for local ABC affiliate WSB-TV. Normally, political ad money is spread out over the better part of a year. "This has happened in just 107 days," says Friedmann.
Money has poured in largely because the June 20 election has become an early test of Democrats' ability to win control of the House in 2018. The seat, vacated by Republican Tom Price, now President Trump's secretary of health and human services, has been held by the GOP for 39 years. Price won ­re­election by more than 20 points last year, but Trump won the district by only 1.5 points.
As of the first week of June, Ossoff had raised at least $23 million, most of it from small donors outside Georgia. "If Jon Ossoff were running in a normal year, he would struggle to raise $1 million," says David Wasserman, House editor for the Cook Political Report in Washington. "It tells us the House is very much in play in 2018, and the Republican majority is at great risk." After Ossoff jumped out to an early fundraising lead, national Republican committees and PACs directed millions to Handel. The race is virtually tied, both in terms of money raised and at the polls.
Win or lose, Ossoff's fundraising prowess has helped fuel Democratic interest in running for Congress in the age of Trump. "There's been an explosion on the Democratic side, unlike anything I've seen in 10 years of following House races," says Wasserman. "The numbers are double to triple what they were in 2016 and 2014."
Back in Atlanta, it's hard to turn on the TV and not see a political ad. By the time the race is over, broadcasters expect more than $40 million will have flowed to Atlanta's network, cable, and radio stations. Most of that is going to ad slots opposite ­newscasts, but Ossoff has run ads on virtually every kind of program at every hour of the day, ­including daytime soaps, The Dr. Oz Show reruns, and even 1 a.m. episodes of Entertainment Tonight. "Most of the candidates only want the news, except for Ossoff," says Friedmann. "He's got so much money he'll buy anything that makes sense." —With John McCormick and Bill Allison
BOTTOM LINE -
The special election in Georgia has become the most expensive congressional race ever—and has boosted Democrats' hopes of winning House seats in 2018.
Before it's here, it's on the Bloomberg Terminal.
LEARN MORE