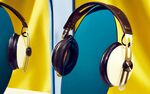 The Characteristics
Sennheiser Electronic GmbH is a family-run German manufacturer of high-fidelity audio products such as wireless systems, headsets, and microphones. Favorites among consumers are its standout headphones, including the HD 1 wireless over-ears, which check pretty much every important box in terms of quality. Their comfort level is high, with thick, marshmallowy cup pads sheathed in creamy dark leather; you adjust volume on one of the cup pads. The seamless Bluetooth, with one-touch pairing, extends over a remarkable range—walk an entire city block away from your phone, and you'll remain connected. The set holds a charge for almost 22 hours.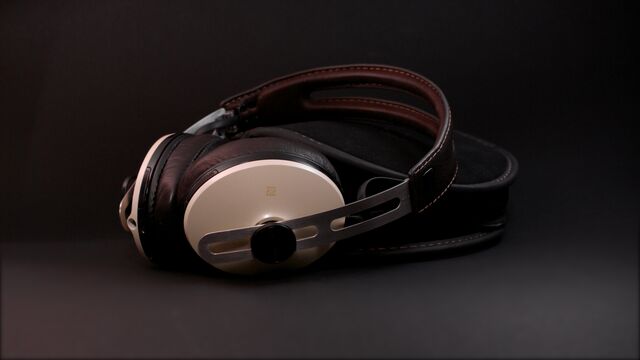 The Competition
In terms of appearance, there are a lot of options when it comes to wireless cans. If you like a brash, plastic look, you'll choose Beats. If you prefer a vintage feel tinged with a slight air of superiority, you'll go for Master & Dynamic. And while the build quality is all over the map, there are seriously great sounding options from Bang & Olufsen, Bose, Bowers & Wilkins, and Sony. Decent headphones range from $120 to $500 or more—spend $200 and above for the best audio. At $499.95, the HD 1s are among the priciest.
The Case
The leather-wrapped headband maintains just the right grip on your cranium, while the industrial-looking design is handsome but not shouty. The sound is balanced and rich; bass beats feel full and satisfyingly thunky, and middle notes are clean and sunny. Scratchy sounds and whispers have a vivid texture. And the automatic noise-canceling is effective but not total—if you're on the sidewalk, you won't hear anyone around you, but you will hear an ambulance. Whether you're tooling around town or trying to tune out your office colleagues, you'll be grateful you made the investment.
Before it's here, it's on the Bloomberg Terminal.
LEARN MORE