Trump Chooses Democrat Who Backed Net Neutrality for FCC
By
Jessica Rosenworcel has the support of Senator Schumer

Republicans now hold 2-1 majority on communications commission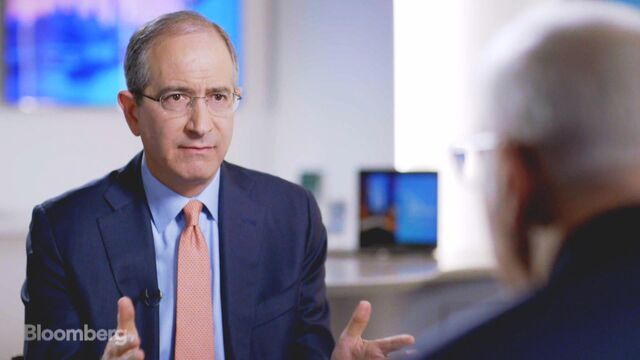 Democrat Jessica Rosenworcel was chosen to return to the Federal Communications Commission, where she supported net neutrality rules and stricter media ownership limits that now may be undone under Republican leadership.
Rosenworcel, 45, an FCC commissioner from 2012 until January, will be nominated by President Donald Trump, the White House said in an emailed statement late Tuesday. She languished without a vote from the Republican-majority Senate for more than a year after her May 2015 renomination by President Barack Obama. She has the support of Senate Minority Leader Chuck Schumer.
"Rosenworcel is a great pick for the FCC and I'm happy the administration accepted our recommendation," Schumer said an emailed statement. He said policy priorities will include preserving net neutrality and expanding access to broadband.
"Hallelujah, better late than never," Senator Bill Nelson, of Florida, the top Democrat on the Commerce Committee that oversees the FCC, said in an emailed statement. "The Senate should now move quickly to confirm her and fulfill the promise that was made two years ago."
The president's party is entitled by law to a 3-2 majority at the agency. FCC Chairman Ajit Pai was nominated in March to serve a second five-year term that would last until 2021, and awaits a vote. Another Democrat, Mignon Clyburn, is serving a term that expires at the end of this month, but can continue to serve for a time.
One seat is vacant following the resignation of the former Democratic chairman following the Republicans' election victory last year.
Lawmakers want more information about efforts to fill the remaining vacancy, said Frederick Hill, a spokesman for Senator John Thune, the South Dakota Republican who is chairman of the Commerce Committee. Thune "is pleased to see Jessica Rosenworcel's nomination moving forward," Hill said.
Pai has led a 2-1 Republican majority that has moved to ease media ownership rules and roll back the net neutrality rule that bans blocking or slowing of web traffic by internet service providers such as Comcast Corp. and AT&T Inc. Policy advances by majority votes at the agency, and the power of minority members to stop changes they oppose is limited.
The FCC passed the net neutrality rule in 2015 on a 3-2 vote with only Democrats including Rosenworcel approving and Pai dissenting. Rosenworcel in a statement at the time cast her vote as part of "duty to protect what has made the internet the most dynamic platform for free speech ever invented." In 2014, she joined a Democratic-only majority in a vote to tighten rules on broadcast owners controlling more than one TV station in a city.
(
Updates with comment from Thune in seventh paragraph. An earlier version corrected the day of week in second paragraph.
)
Before it's here, it's on the Bloomberg Terminal.
LEARN MORE