Schaeuble Calls for End to 'Ultra Loose' Monetary Policy
By , , and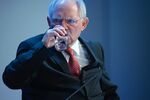 German Finance Minister Wolfgang Schaeuble called for central banks to end "ultra loose" monetary policy to avoid stoking global imbalances, saying that while they were beginning to take steps in that direction it was harder for the European Central bank to do so.
"The Federal Reserve has already begun this process and even the ECB has made some communications that you could feel that, in a medium-term time, they will continue to think about -- in this direction," Schaeuble said in English at the Bloomberg Germany G-20 Day conference in Berlin. "It's not easy for the ECB, with all due respect."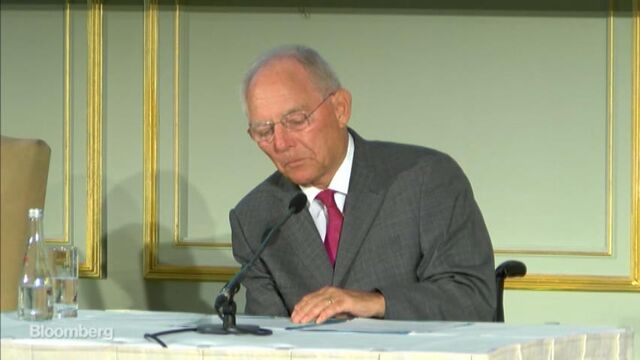 The minister said unconventional monetary policy had engendered "undue risk-taking, policy complacency, capital misallocation and asset-price bubbles -- and will continue to do so if it is not reversed in time."
"We need to exit current monetary policy in a timely manner and return to a more normal curve," Schaeuble said.
Still, it remains harder for the ECB to react, Schaeuble said. He cited challenges arising from "a very difficult construction of the monetary union."
Before it's here, it's on the Bloomberg Terminal.
LEARN MORE