Fed to Update Inflation, Balance-Sheet Views: Decision-Day Guide
By and
FOMC to provide clues with new rate projections for end-2017

Investors eyeing soft inflation's impact on balance-sheet plan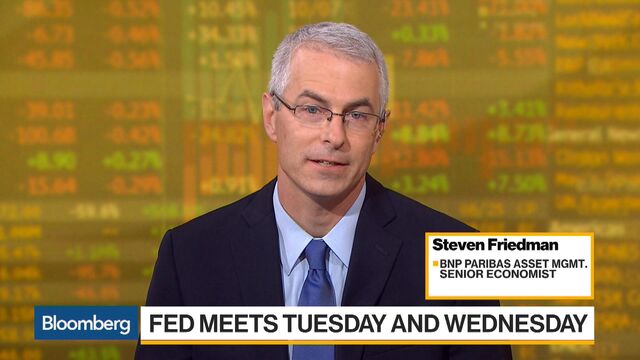 Soft U.S. inflation data has raised uncertainty among investors about the Federal Reserve's policy plans for the rest of the year. Fed Chair Janet Yellen and her colleagues have an opportunity this week to clarify the outlook.
The Federal Open Market Committee is widely expected to agree on an interest-rate increase Wednesday at the conclusion of a two-day gathering in Washington. It will probably also acknowledge recent inflation declines, while sticking to previous guidance for another hike before year-end and a first step toward unwinding the central bank's $4.5 trillion balance sheet.
Here's what to watch for when the FOMC publishes a statement and updated projections at 2 p.m. Wednesday in Washington, and in Yellen's ensuing press conference.
In March, the last time the FOMC updated its forecasts for the economy and the benchmark federal funds rate, the median estimate was for three hikes in 2017. That implied another move beyond the one officials delivered at the March meeting and the increase anticipated for Wednesday. Forecasts for future rates, displayed in a so-called dot plot, showed three officials projecting fewer than three hikes this year. If others shift their dots down in projections published this week, it could create questions about the Fed's resolve to push forward with additional tightening.

"I would expect at least a few participants to move their rate forecast for the end of 2017 lower, even though the median will probably stay unchanged," said Jonathan Wright, an economics professor at Johns Hopkins University in Baltimore.
Most of the changes in the post-meeting statement will probably be in the first paragraph, where the committee describes recent trends in the U.S. economy, said Roberto Perli, a partner at Cornerstone Macro LLC in Washington. That section will probably be updated "to be fairly upbeat on growth -- reflecting the likely rebound in the second quarter, and employment -- but a bit more cautious on inflation."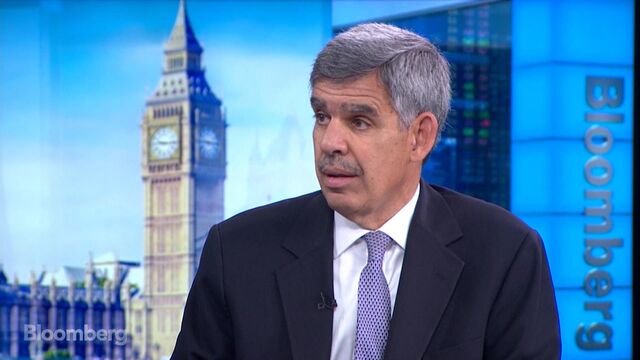 Unexpected weakness in U.S. consumer prices slowed a core measure of inflation that Fed officials watch closely to 1.5 percent in April from 1.8 percent in February. Fed Governor Lael Brainard, who is seen as an influential FOMC member, said in a May 30 speech in New York that if "the lack of progress on inflation persists, it may lead me to reassess the expected path of the federal funds rate in the future, although it is premature to make that call today."
Fed Getting New Rules of Road Ready for Balance Sheet Unwind
Aside from interest rates, investors will also be listening for clues about how the committee is thinking about unwinding its balance sheet, a process many central bankers have said will probably be appropriate to set in motion later this year.
Until recent government reports revealed a softening inflation trend, the consensus among Fed-watching analysts had been that the FOMC would probably raise rates again in September and begin to shrink the balance sheet in the fourth quarter, forgoing additional rate increases until 2018.
Since then, and on the back of a labor market report that showed a slower-than-expected rate of job creation in May, analysts at Goldman Sachs Group Inc. and Morgan Stanley say the FOMC is more likely to announce the beginning of the balance-sheet unwind in September, saving a third 2017 rate hike for December.
"FOMC communications suggest that they are very intent on balance sheet normalization, so it is that last rate hike that is going to be the first thing to go, if inflation remains soft," Wright of Johns Hopkins said.
Quotes from this Article
Before it's here, it's on the Bloomberg Terminal.
LEARN MORE