politics
Mnuchin Says U.S. Can Pay Bills Through Congress Summer Break
By
Treasury chief says he has plan if debt cap not raised by Aug.

Markets don't want Congress to delay raising limit, he says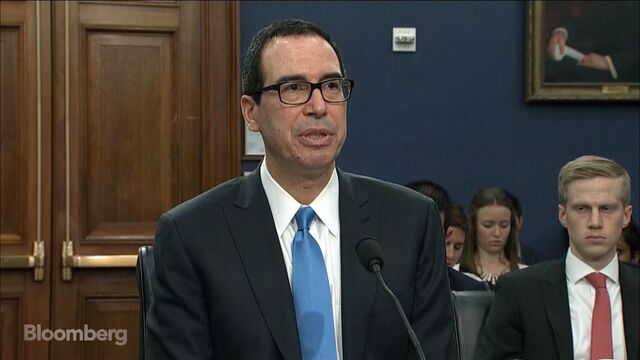 U.S. Treasury Secretary Steven Mnuchin said he's "comfortable" the government can be funded until the start of September even as he urged Congress to lift the debt cap as quickly as possible to avoid agitating markets.
The administration has "back-up plans" if Congress doesn't approve a debt-ceiling increase by their five-week recess through Sept. 5, Mnuchin said during a hearing before the House Appropriations Committee in Washington on Monday. "The sooner we do it the better. There are events in the world that could make it more difficult to borrow."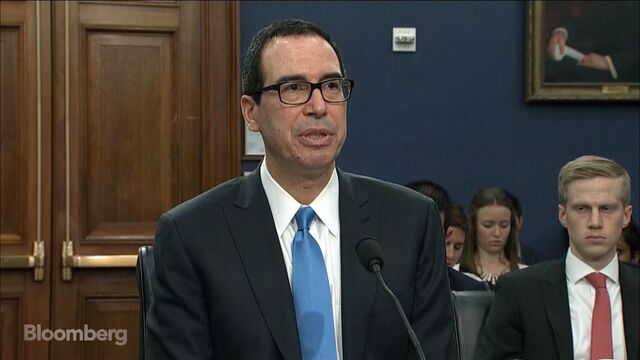 While the government hit its borrowing limit in March, it's been relying on special accounting maneuvers to stay under the current debt ceiling of nearly $20 trillion. Only Congress can increase the legal limit on how much the government can borrow. Failure to lift that cap could put the U.S. at risk of defaulting on its financial obligations, including to investors.
The debate on raising it has grown fraught in recent years as lawmakers sought to use it for leverage on spending controls. Mnuchin on Monday repeated his call for a "clean" vote on legislation raising the debt cap that has no strings attached. Congress may look to pair the debt-increase bill with conditions.
While it's unimaginable that Congress wouldn't authorize a borrowing increase, markets don't want a delay on that decision, said Mnuchin.
Mnuchin's estimated time frame for exhausting the U.S. borrowing capacity is in line with the latest projections of independent economics and analysts.
The Treasury's cash balance may fall as low as $40 billion in the first two weeks of September, below the precautionary minimum of $150 billion, according to Lou Crandall, chief economist at Wrightson ICAP LLC. Crandall sees the the "drop-dead date" to raise the ceiling in the month of October, as opposed to earlier forecasts of sometime in October or November.
The federal government probably has enough cash to last until September even as slower revenue and rising spending widens the budget deficit, Wells Fargo economists Michael A. Brown and Michael Pugliese said in an emailed note on Monday.
"We estimate the Treasury will hit the debt ceiling sometime in early September," they said. "We expect that Congress will act on the debt ceiling before the August recess to alleviate the need to rapidly address the issue upon their return."
The U.S. budget gap increased to $88.4 billion in May from $53 billion a year earlier, according to Treasury Department figures released Monday. Revenue rose 7 percent while spending climbed 19 percent, the data showed.
Tax revenue this fiscal year has grown by 3 percent less than the Congressional Budget Office had projected. Mnuchin has said anticipated tax cuts the Trump administration has promised this year may help explain the revenue slowdown, but that he's not concerned.
The wealthy may have deferred recognizing as much as 20 percent of their taxable income last year, according to independent estimates, a move that is legal and allows them to delay paying taxes on non-wage earnings including capital gains.
President Donald Trump's administration has vowed to slash taxes for individuals and businesses this year.
The Bipartisan Policy Center projected on Monday that the U.S. will need to increase the debt ceiling by October or November to avoid a payment default, in an updated forecast reflecting the May cash flow data from Treasury.
Before it's here, it's on the Bloomberg Terminal.
LEARN MORE