Qatar Assets Add Up Losses as Tension With Arab States Grows
By and
Main stock index had its worst weekly performance since 2014

Yields jump on most liquid dollar bonds as S&P cuts rating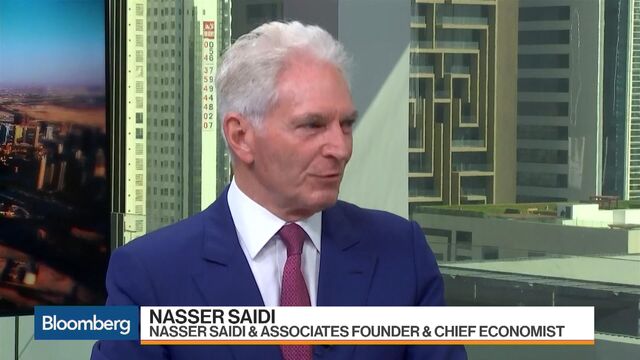 Investors in Qatari stocks, bonds and currency forwards have been saddled with losses since the country was thrust into the epicenter of an unprecedented spat with its neighbors.
The country's stock market shrank by about $11 billion in value on Tuesday, the most since 2010, after Middle Eastern countries including Saudi Arabia and the United Arab Emirates cut ties with the Gulf nation. Its most liquid bonds tumbled last week as the sovereign rating was cut and bets against Qatar's currency surged. Contracts to protect against a potential default rose, surpassing those of Peru and Slovenia.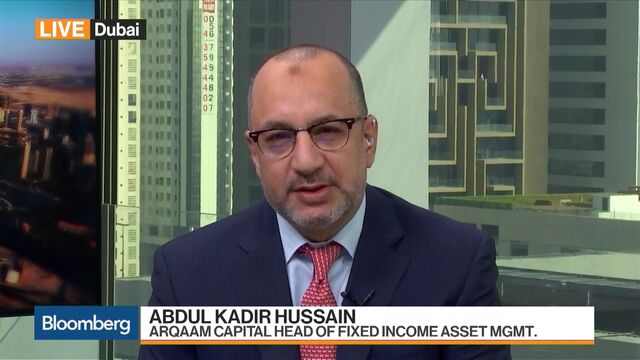 While tensions among Gulf Cooperation Council members aren't new, "nobody expected how tactical, decisive, straightforward, sharp and well-planned" the isolation of Qatar would be, said Nabil Al Rantisi, the managing director of Abu Dhabi-based Mena Corp. Financial Services, one of the biggest brokerages in the U.A.E.
Stocks
Qatar's main benchmark finished the week down 7.1 percent, the most since December 2014, making the country's stock index one of the world's worst performers this year. It fell 1.9 percent on Sunday, the first trading day of the week for most markets in the Middle East.

Institutional investors from the GCC were net sellers of Qatari shares for 536 million riyals ($147 million) last week, according to data from the local exchange compiled by Bloomberg.

Bonds
Yields on $3.5 billion of 3.25 percent sovereign notes due in 2026 climbed more than 40 basis points in the five days through Friday, the most since they were issued in May 2016. S&P Global Ratings last week lowered Qatar's long-term debt by one level to AA- and put it on negative watch on concern the country's finances will be hurt.

Moody's Investors Service also weighed in, saying credit strength will be negatively impacted primarily on higher funding costs, while a pick-up in foreign investment outflows would drain foreign-exchange reserves and weaken Qatar's external liquidity position.
Interbank Rate 
A key interbank interest rate in Qatar jumped to 2.2 percent, the highest level in almost seven years. The rate compares with 1.734 percent in Saudi Arabia and 1.496 percent in the United Arab Emirates.

This is a "natural reaction reflecting concerns that Saudi and U.A.E. banks will start to tighten liquidity flows to Qatar and no longer be providing new money," Apostolos Bantis, a Dubai-based credit analyst at Commerzbank AG, said by phone. Qatari banks "will take some days or even weeks to replace the lost liquidity from the GCC, and interbank funding transactions among Qatari banks will also dry up over the near-term as they try to preserve liquidity."
Currency forwards
Twelve-month forward contracts for the riyal jumped to a record 544 basis points on Friday, indicating increased bets Qatar may devalue its currency, which is pegged at 3.64 per dollar.

The crisis put the currency under "unprecedented pressure," according to Chris Turner, the London-based global head of strategy at ING. If officials aren't able to maintain the riyal's peg to the dollar, it "may be devalued by at least 20 percent, although such a scenario isn't expected" because the government has resources to continue defending the currency, he added.
CDS
The cost of protecting Qatari dollar debt against default for five years using credit default swaps almost doubled last week to 109, the highest level since August. The cost of similar contracts for Egypt, Dubai, Saudi Arabia and Abu Dhabi also climbed.

Volatility
Qatari shares are among the most volatile in the world. A gauge of 10-day volatility for Qatar's main stock benchmark rose to the highest level since January 2016, when assets across the region suffered with a slump in oil prices. Volatility will probably persist this week as investors will be looking for indications that talks are happening between governments, said Al Rantisi from Mena Corp.



— With assistance by Ahmed A Namatalla, and Samuel Potter
Quotes from this Article
Before it's here, it's on the Bloomberg Terminal.
LEARN MORE