From 'King Arthur' to 'Mummy,' Summer Is a Bummer in Hollywood
By
Season destined for worst showing in three years: Cowen

Shares of theater chains AMC, Imax drop on worsening outlook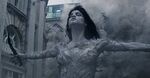 Even "Wonder Woman" may not be able to save the summer for Hollywood.
The acclaimed superhero movie is only the second big hit in an otherwise dismal season for the film industry, which typically counts on May to early September for about 40 percent of the year's revenue. A rash of box-office disappointments, starting with "King Arthur: Legend of the Sword" and continuing through "Baywatch," is likely to repeat this weekend, when Universal Pictures' "The Mummy" lurches into theaters.
Even if the rest of this season's films perform in line with estimates, summer 2017 is likely to just edge out 2014 -- the worst summer for blockbuster films since 1976, by some measures, according to Doug Creutz, a Cowen & Co. analyst, in a May 30 note. The question for the industry is whether this is just a streak of bad luck with some less-than-stellar films, or a more troubling omen.
"What is amazing is that everyone thought, including chief executives, that 2017 was going to be this great year," Matthew Harrigan, an analyst at Wunderlich Securities Inc., said in an interview. Now it looks like the first quarter, when box-office sales rose 11 percent from a year earlier with hits like "Beauty and the Beast" and "The Fate of the Furious," may have been the peak for the year, he said.
Theater stocks are suffering because of the dismal box-office results. AMC Entertainment Holdings Inc., the biggest theater chain in the world, is down 18 percent over the past month, and Imax Corp., which depends on blockbuster, special-effects-driven films, has dropped 21 percent.

The movie industry has been able to grow over the past few years, even with stagnant attendance, by charging higher ticket prices and focusing on big "event" films that draw viewers out of their homes and away from their phone screens. Now executives have begun to acknowledge that the strategy may not be sustainable, and studios and theaters have been discussing ways to release films on home video sooner after their theatrical debuts.
In the meantime, some studios may manage to mitigate the dismal ticket sales at home. Some films that have been duds in North America, like "Pirates of the Caribbean: Dead Men Tell No Tales," made up for their ugly showings by bringing in audiences overseas. And there are films later this summer, such as "Spider-Man: Homecoming" and "Despicable Me 3," that may resonate with audiences.
But the studios have dug a pretty deep hole. The first 28 days of the summer season -- before the release of "Wonder Woman" -- were the worst in nine years, according to ComScore Inc. While "Wonder Woman" was critically acclaimed, ranking among the best reviewed superhero movies, other films this season received mostly negative reviews, Creutz said. The first eight wide release movies of the season will fall $300 million short of projections for the North American market, he said.
"The Mummy," a Tom Cruise-led horror feature, has a score of 23 percent positive reviews aggregated by Rottentomatoes.com, which doesn't bode well for its weekend debut. The movie cost about $125 million to make, as well as tens of millions to market. It will debut to $32 million in its first weekend and will eventually reap $100 million domestically, according to BoxOfficePro.
To read more, see Bloomberg Intelligence on the weekend box office
As some blockbuster films fall short, the market for smaller films is also getting squeezed, Creutz said. "Baywatch," "Snatched" and "Diary of a Wimpy Kid: The Long Haul" underperformed his estimates by more than 50 percent. Concentration at the box office, with fewer movies sharing a majority of the spoils, has intensified. The top 10 grossing films in 2016 accounted for 33.9 percent of the total domestic box office earned by all 2016 releases, slightly below the record of 36.6 percent set in 2015. In contrast, the average contribution for the top 10 from 2011 to 2014 was 27.8 percent.
The best solution for the industry is probably just to make better movies, said Wunderlich's Harrigan. Two underperforming studios, Paramount Pictures and Sony Pictures, have brought in new leadership this year, which may improve their fortunes, he said. Paramount, the maker of "Baywatch," appointed former 20th Century Fox chief Jim Gianopulos as its chairman in March. Sony, whose biggest hit so far this year has been "Smurfs: The Lost Village," named Tony Vinciquerra, a former Fox TV executive, to lead its studio in May.
"The movie business is not a zero-sum game," Harrigan said. "If you get good movies the box office will improve."
Before it's here, it's on the Bloomberg Terminal.
LEARN MORE