These Are the Sanctions Levied on Qatar by Gulf Rivals So Far
By
Some Gulf banks cut exposure to Qatar, fearing sanctions

Qatar denies charges by Saudi, allies that it funds extremists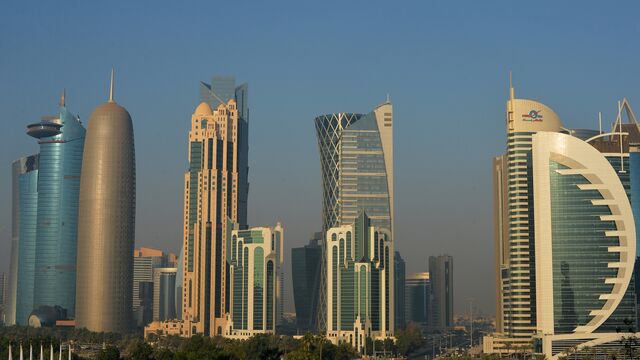 A coalition led by Saudi Arabia is tightening the noose on neighboring Qatar, accusing the emirate of financing extremist groups and of meddling in the internal affairs of its neighbors, charges that Qatar deny.
Below is a list of the sanctions imposed so far on the gas-rich nation.
QuickTake Why Tiny Qatar Angers Saudi Arabia and Its Allies
Diplomatic Relations, Citizens' Movements

Saudi Arabia, the United Arab Emirates and Bahrain issued statements cutting ties with Qatar on June 5. They also gave Qatari citizens 14 days to depart their respective countries and banned their citizens from visiting Qatar.
Egypt also severed relations on the same day, but with tens of thousands of Egyptians living in Qatar, didn't impose similar restrictions on citizens' movements.
Visa on Arrival
The U.A.E.-owned Etihad and Emirates airlines said expatriates residing in Qatar will not be eligible for an Emirati visa on arrival.
Sea, Air and Land Travel
Saudi Arabia, the U.A.E., Egypt and Bahrain banned sea and air travel to and from Qatar. The country's only land border with Saudi Arabia was also shut, depriving it of a main food imports channel.
Airspace
Saudi Arabia, the U.A.E., Egypt and Bahrain have said Qatari carriers can't fly over their territories. Foreign airlines may also have to seek permission for overflights to and from Qatar, Saudi Arabia and Egypt have said.
The U.A.E. has closed its airspace to all traffic to and from Qatar.
Port Access
Saudi Arabia and Bahrain closed their berths to all vessels flying the Qatari flag. The U.A.E.'s Abu Dhabi Petroleum Ports Authority on Thursday expanded its ban to include "all vessels arriving from, or destined to Qatar, regardless of its flag." The same restrictions were imposed at Fujairah, another of the U.A.E's seven emirates.
The Saudi Ports Authority hasn't specified if it also is banning all ships -- regardless of flag -- going to or leaving Qatar, and Saudi ports are not applying the rules uniformly.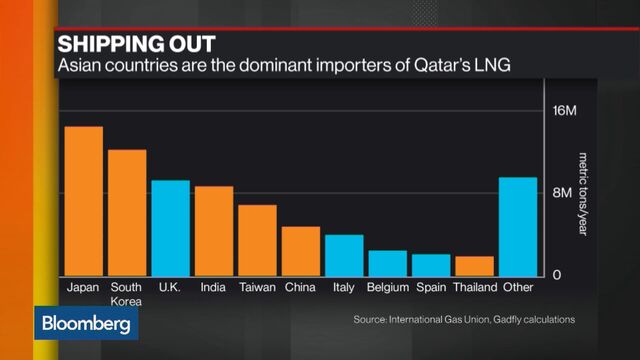 Egypt banned Qatari ships from its ports, but they can still access the Suez Canal.
Banking Access
Some banks in Saudi Arabia, the U.A.E. and Bahrain are cutting their exposure to Qatar, according to people familiar with the matter. Some lenders in these countries have started withdrawing deposits from Qatari banks and stopped trading riyals and bonds, fearing the imposition of financial sanctions on the nation.
Saudi Arabia's central bank has ordered lenders in the country not to increase their exposure to any Qatari clients, according to people familiar with the matter. The Saudi Arabian Monetary Agency also told banks licensed in the country that they should not process any payments denominated in Qatari riyals, the people said.
Sugar Exports
Saudi Arabia and the U.A.E. have stopped exporting white sugar to Qatar, ADM Investor Services International said in a report. But since the country's consumption is around 100,000 tons a year, it can source from elsewhere, the report said.
Media Access, Freedom of Speech

Saudi Arabia closed down the Al Jazeera TV channel in the kingdom. The U.A.E. will prosecute and punish with fines and jail time people expressing sympathy for Qatar on social media, Al Arabiya reported.
Last month, Qatari news websites were banned in Saudi Arabia, the U.A.E. and Egypt.
Watch Next: Turkey Sides With Qatar as Gulf Crisis Deepens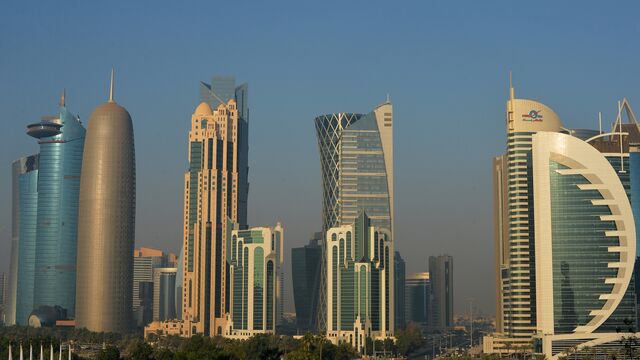 — With assistance by Deena Kamel
Before it's here, it's on the Bloomberg Terminal.
LEARN MORE