Trump Administration Waived Ethics Rules for 10 Appointees
By
White House previously released 14 waivers for top officials

Trump ordered ethics pledge with 2-year conflicts ban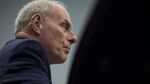 President Donald Trump's administration has granted waivers or partial releases from ethics rules to at least 10 executive branch officials across five agencies, allowing them to weigh in on matters that could affect their former employers and clients.
The waivers, released Wednesday by the Office of Government Ethics, allow political appointees to participate in decisions that would otherwise be off limits under federal rules and Trump's own ethics policy, which bans employees from matters involving their former employers and clients for a period of two years.
The Trump administration has been dogged by criticism that the president has failed to properly distance himself from his sprawling business empire and that the financial interests of wealthy appointees have created conflicts of interest. Democrats and ethics specialists renewed their condemnation last week when the White House released 14 ethics waivers for top officials, including Chief of Staff Reince Priebus and senior adviser Kellyanne Conway. 
President Barack Obama's administration issued a total of 22 waivers during its first year, according to statistics compiled by the OGE, which also collected the Trump administration's waivers.
Lance Leggitt, the chief of staff at the Department of Health and Human Services, received a waiver from the ban on matters involving former clients. Leggitt, who was previously the chair of the federal health policy group at law firm Baker Donelson, lobbied for 10 health-care companies before joining the Trump administration. According to the waiver, he's now permitted to work on specific matters that he had lobbied on for his clients, including United States Medical Supply Inc., Page Memorial Hospital and Alere Inc.
'Participate Fully'
In some cases, more limited authorizations were issued for specific matters coming before an agency.
Leggitt's boss, HHS Secretary Thomas Price, received authorization to participate in matters involving Georgia, where his wife serves in the state legislature. One other cabinet member, Homeland Security Secretary John Kelly, received a waiver to work on matters involving the government of Australia -- he had previously provided consulting services to that government.
Brian Callanan, deputy general counsel of the Treasury, was authorized to "participate fully" in housing finance policy, even if issues arise in which his former employer, law firm Cooper & Kirk, represents a plaintiff. Callanan elected to refrain from direct management of such cases. Cooper & Kirk represents Fairholme Funds, one of several plaintiffs that has pending litigation against the Federal Housing Finance Agency.
Three Justice Department attorneys -- Noel Francisco, Chad Readler and Michael Murray -- received authorizations to work on litigation spawned by Trump's first executive order banning travel from seven predominantly Muslim countries. Their former law firm, Jones Day, had filed an amicus brief in the case, which was filed by the state government of Washington and joined by Minnesota. 
Francisco, the acting solicitor general, also needed a waiver from the criminal conflict of interest statute, which bars officials from taking part in matters that are likely to effect their own financial interests. Jones Day's brief in the case included Alphabet Inc., Apple Inc., Facebook Inc. and Microsoft Corp., companies in which he held stock.
'Dizzying Array'
"Today's release of ethics waivers is an important step in shedding light on the dizzying array of conflicts of interest that President Trump has created through key appointments in his administration," said Austin Evers, executive director of American Oversight, a non-partisan government accountability group. "From the White House on down, it's clear that 'drain the swamp' was nothing more than a campaign talking point," said Evers, referring to Trump's campaign slogan for ridding Washington of influence peddling.
Agencies disclosed the waivers after OGE Director Walter Shaub issued a government-wide "data call" for them on April 28. Two weeks earlier, Shaub had told the New York Times that he had "no idea how many waivers have been issued."
Office of Management and Budget Director Mick Mulvaney initially disputed OGE's authority to request the documents. He later clarified that the administration intended to comply with OGE's request after Shaub responded in a nine-page letter saying that OGE "declines your request to suspend its ethics authority," and that "public confidence in the integrity of government decision making demands no less."
The OGE director has clashed with Trump and his team over ethics issues before, notably the president's decision not to divest his assets.
Watch Next: How to Impeach a President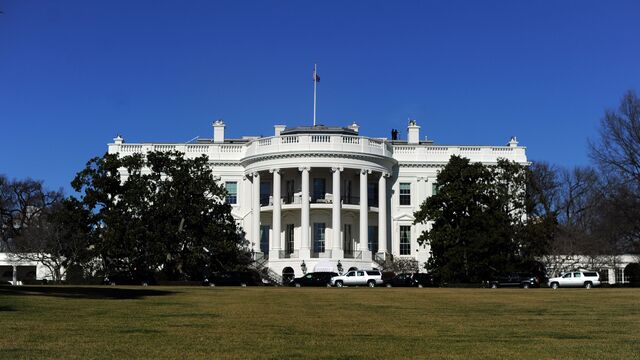 — With assistance by Sarah McGregor
Before it's here, it's on the Bloomberg Terminal.
LEARN MORE