What Good Is a Treasury Department if You Don't Have the Staff to Run It?
By relying on career people rather than political hires, Steven Mnuchin risks losing his ability to influence policy debates.
By and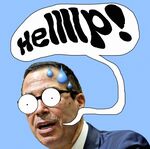 Secretary of the Treasury Steven Mnuchin has one of the biggest to-do lists in Washington: Rewrite the tax code, spearhead a repeal of financial regulation, and persuade Congress to raise the debt ceiling. The agenda would be staggering in the best of circumstances, but he has a more urgent problem—a skeletal staff.
Mnuchin, a former Wall Street banker turned Hollywood financier, is the only Senate-confirmed official at Treasury. His pick for the No. 2 job, Goldman Sachs Group Inc. wealth manager Jim Donovan, recently dropped out, leaving Mnuchin with no deputy secretary, no undersecretaries, and one assistant secretary. Nominees for two undersecretary positions, the third-highest-­ranking jobs at Treasury, are stuck in the Senate, while another, for domestic finance, has yet to be named.
Instead, Mnuchin is relying on a small group of "counselors" that he's assembled who don't require confirmation. Each of these four senior aides, which include Craig Phillips, an ex-BlackRock Inc. executive and top Hillary Clinton donor, have large areas of oversight, including debt management, tax policy, and budget issues. Mnuchin also has hundreds of career staffers at his disposal. Of the 27 key remaining positions that require Senate confirmation, eight have nominees, according to the Partnership for Public Service, a Washington-based nonprofit. "Treasury has made significant progress building our team," says a Treasury spokesman. Stephen Myrow, a Treasury aide during the George W. Bush administration, says that without political hires, Mnuchin will have a harder time pushing policies forward. "The civil servants are reluctant to make tough calls without having the policy direction from a new administration," he says.
Financial industry executives and lobbyists who have had meetings at Treasury say the hallways are unusually quiet and many offices have closed doors and blank nameplates. Some still display the names of Obama political appointees. A disorganized White House ­personnel process has slowed things down, as has a rigorous vetting of potential nominees' social media accounts designed to look for any anti-Trump remarks.
A big setback to hiring came on May 19, when Donovan, citing family issues, ­withdrew his nomination to be Mnuchin's second-­in-command. Mnuchin was leaning on Donovan to help manage the department. Even though the potential deputy hadn't officially left Goldman Sachs, Donovan had recruited and vetted many of the people slotted for political ­appointments. Now those with pending job offers are unsure if they'll still be invited to join the administration, according to two who interviewed for positions.
Treasury hopefuls are sometimes unsure which job they're being considered for, according to two people who have interviewed for positions. One candidate was told that a job offer will come once the head of the division he would work in is approved by the Senate. A second person was hired, even though his boss hadn't yet been approved.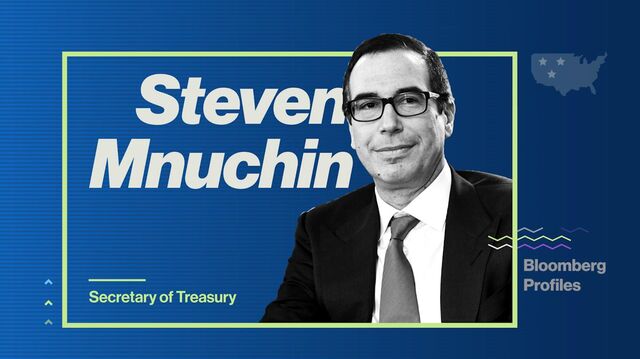 Even the unrelated Russia investigation is slowing things down by putting a cloud over certain Treasury nominees. Senate Democrats say they'll try to hold up a vote for Sigal Mandelker, Mnuchin's choice to oversee the Treasury unit that implements sanctions policy, until the department has fulfilled the Senate Intelligence Committee's request for documents related to the Russia probe.
In an effort to speed things up, Treasury is now searching for nominees on Capitol Hill. That includes Christopher Campbell, a Senate Finance Committee staffer who's being considered for assistant secretary for financial institutions, according to people familiar with the hiring process. The idea is that they'll be easier to get confirmed because they work for senators. Three nominees have a hearing on June 7, including David Malpass, a former Bear Stearns & Co. economist who's been nominated to be undersecretary for international affairs, and Brent McIntosh, who's up for general counsel. Even if they get confirmed quickly, Treasury would still be a long way from being fully staffed.
Mnuchin's job isn't about to get any easier. Wealthy Americans have put off paying some of their taxes this year, causing such a pinch to government revenue that the U.S. could face a debt default sooner than expected. Mnuchin wants Congress to pass legislation to raise the debt ceiling without conditions by August. But Trump's budget director, Mick Mulvaney, is pushing to attach spending cuts to any bill that raises the debt ceiling. Gary Cohn, the president's chief economic adviser, has so far sided with Mulvaney. The disagreement challenges the Treasury chief's role as primary spokesman on matters involving U.S. debt and has put what would normally be an internal debate out in public.
Mnuchin has made his own ­missteps. He faced heat for jokingly ­endorsing The Lego Batman Movie, which his company produced, and for telling a group of global elites gathered in California last month that they can thank him for a rise in bank stocks.
Mnuchin isn't the first Treasury secretary to take the job without government experience. He's quipped that he uses superpowers to avoid breaching the debt ceiling, has speed-dated dozens of fellow finance ministers fretting about Trump's protectionist tilt, and has had to learn from scratch all he can about sanctions, a part of his job he's not afraid to say he was least ­prepared for.
"It's a building used to getting people who aren't always fully ­prepared for the breadth of the job," says Tony Fratto, a Treasury official during the Bush administration. "Every Treasury secretary has had a steep learning curve" of responsibilities at hand.
One major test for Treasury will be a soon-to-be-released study on how to undo some regulations put in place after the financial crisis. Department officials have spent months on the review, holding dozens of meetings with financial companies and ­investors, yet it's already behind schedule. Rather than issuing one omnibus document, Treasury says its findings will be put out piecemeal in a series of reports.
Wall Street is anxiously awaiting the results and is already starting to lose patience over the lack of staff at Treasury, according to executives who have frequent interactions with the department. One problem, they say, is that Mnuchin hasn't hired a business affairs liaison, giving industry no main point of contact at the department. It would be nice, the executives say, if there were someone to answer their calls.
The bottom line: The Treasury Department is having trouble filling top positions, slowing down some of Trump's top agenda items.
Before it's here, it's on the Bloomberg Terminal.
LEARN MORE