Carson Block Targets Man Wah as Shorts Descend on Hong Kong
By , , and
Company halts trading after Block questions its profitability

Short sellers are stepping up scrutiny of Hong Kong stocks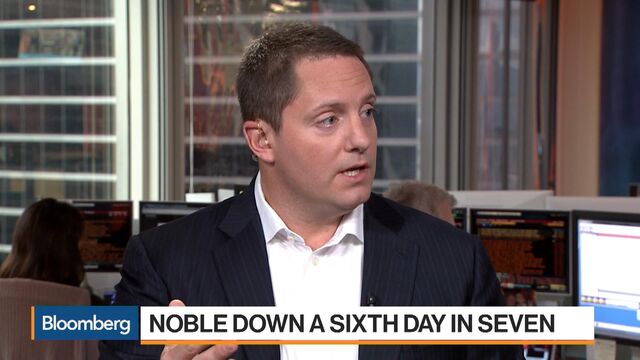 The influx of activist short sellers into Hong Kong's equity market shows few signs of letting up.
After targeting at least 18 companies in the city over the past 12 months, bearish researchers put two more stocks in their crosshairs on Wednesday. 
Carson Block of Muddy Waters said he's betting against furniture maker Man Wah Holdings Ltd., while GeoInvesting LLC's Dan David revealed a position in Dali Foods Group Co. Both stocks sank more than 6 percent after the short sellers announced their targets at the Sohn Conference in Hong Kong.

While the city is home to one of the world's best-performing benchmark equity indexes this year, it has also seen some spectacular crashes. China Huishan Dairy Holdings Co., Block's last target in Hong Kong, sank 85 percent in March before trading was halted. Tech Pro Technology Development Ltd., a maker of LED lighting, has dropped 94 percent since David unveiled a short position at last year's Sohn conference.
"This has become an industry," said Francis Lun, the Hong Kong-based chief executive officer of Geo Securities Ltd., referring to activist short sellers in the city. "Definitely we will see more."
That's not necessarily a bad thing, according to Martin Wheatley, the former head of Hong Kong's securities regulator. Speaking at the same conference on Wednesday, Wheatley said the city had one of the most robust short-selling systems in the world and that bearish bets can add discipline to markets.
Man Wah fell 10 percent before trading was suspended, notching its biggest two-day retreat since 2011. The sofa maker has inconsistencies in its taxes and undisclosed liabilities, Block said. He estimated that debt is at least 48 percent higher than reported, but said he couldn't give a price target for the stock.
Dali Foods
"In cases where we've come to believe a company has committed fraud, it's impossible for us to say in most cases where we think this much is real and this much is not real," Block said in an interview. "So I'm not able to come up with a valuation for Man Wah at this point."
Short interest in the stock accounts for about 2.9 percent of the free float, according to the latest data compiled by IHS Markit Ltd. Man Wah declined to comment on the allegations and is preparing a statement, according to an external media representative.
Block told Bloomberg Television on Tuesday that "a number" of companies listed in Hong Kong are committing fraud or tinkering with their shares. He said the city's shares can be manipulated because of their low free-float requirements, which also makes it a challenging market to short. Huishan Dairy was one of the most stable stocks in Hong Kong before its sudden collapse.
Dali Foods declined 6.5 percent on Wednesday, its biggest drop since December 2015, after David questioned the firm's accounting, pointing to changes in advertising and promotion expenses. The company declined to immediately comment on the allegations.
Started by David and Maj Soueidan in 2007, GeoInvesting provides research on companies in China and the U.S. for both long and short trading ideas.
Short sellers borrow and sell shares with the aim of acquiring them later at a lower price. While most shorting is done by institutional investors to hedge their holdings or make bets on relative performance, activist researchers search for companies with misleading accounting practices, spread the word and -- if all goes to plan -- profit from the stock's tumble.
— With assistance by Moxy Ying, and Tom Redmond
Quotes from this Article
Before it's here, it's on the Bloomberg Terminal.
LEARN MORE