Labour Privately Preparing for a U.K. Election Defeat
By and
Candidates and officials say they expect party to lose ground

Tory and Labour strategies suggest battle is in Labour seats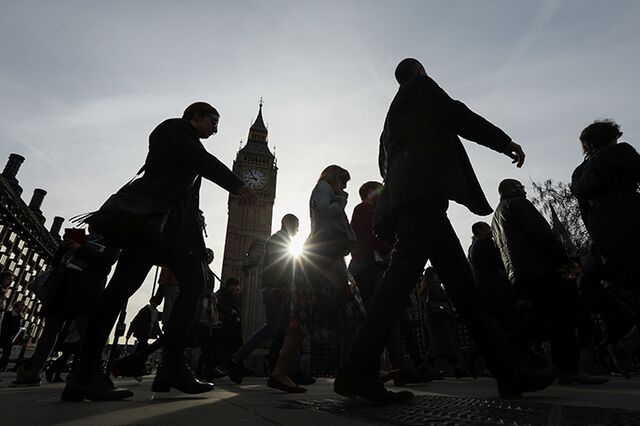 Forget projections putting Labour within spitting distance of the Conservatives in the June 8 election. Privately, officials and candidates in the U.K.'s main opposition party are preparing to lose dozens of seats.
A YouGov Plc model jolted markets a week ago by suggesting Labour leader Jeremy Corbyn would have a shot at forming a government. On Tuesday, it had him winning between 230 and 300 seats in the 650-seat House of Commons, up from 229.
But Labour politicians campaigning up and down the country, and those crunching the numbers back in headquarters, paint a different picture. A party aide speaking on condition of anonymity said officials had informally generated a list of more than 30 districts they have no prospect of holding.
Three candidates, all fighting to hold seats, said their experience canvassing for votes bore little relation to the polling, with districts where Labour had majorities in the thousands at risk. Much of the battle is for the votes of former supporters of the U.K. Independence Party.
"There's no doubt that the vast majority of ex-UKIP voters are going to the Conservatives," said Matthew Goodwin, professor of politics at Kent University. "Between 40 and 60 percent of ex-UKIP voters are going to the Conservatives. The highest number we've seen going to Labour was 20 percent."
Read more: The U.K.'s whipsawing election polls and if can they be believed
The campaign stops of Labour and Conservative leaders in the home stretch suggest that strategists in both parties see Theresa May's party gaining seats. May has been visiting a series of districts the Conservatives hope to gain -- such as Bradford South, which was last won by a Tory in 1918 -- while Labour is asking volunteers to go to seats it already holds.

Officials believe Labour is in trouble in the English Midlands, listing seats around Stoke-on-Trent, Coventry and Nottingham. May gave a speech in Stoke-on-Trent on Tuesday.
One candidate said that while the vote will hold up in the metropolitan areas of London, Leeds, Manchester and Liverpool, it is falling away elsewhere and Labour is likely to lose swathes of seats in northeast England, the Midlands, Yorkshire, and across the Pennine hills.
Corbyn has come from behind to close the gap with May, who suffered from a series of campaign missteps. Nevertheless, Labour candidates said their leader is still a drag on their party's fortunes. One said there's every chance the party will lose 70 seats, on track to get as few as 160 seats.
But the results may not all go in one direction. Candidates said they thought the party could pick off some seats from the Conservatives in Wales and in city centers. They agreed that young people love Corbyn but doubted whether that enthusiasm will translate into votes.
Before it's here, it's on the Bloomberg Terminal.
LEARN MORE