Fraud
Why Whistleblowers Get Paid in the U.S. but Not in Britain
U.K. regulators have rejected the idea of rewarding people who expose fraud at their companies.
By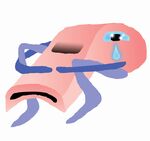 In April, Barclays Plc said its chief executive officer, Jes Staley, was under investigation for trying to unmask an employee who'd raised ethical concerns about a senior staff member. Although the U.K. Financial Conduct Authority (FCA) says Staley wasn't successful in identifying the so-called whistleblower, the incident raised questions about Britain's scant protections for workers who aim to expose wrongdoing on the job—and highlights the difference between the British and American approaches.
In September the British government introduced rules that require companies to appoint a "whistleblower champion" and prohibit retaliation against employees who bypass internal reporting procedures and go straight to the regulator. Critics say a lack of financial incentives and the threat of being fired keep potential informants from speaking up. In the U.S., whistleblowing has been an important tool in the fight against white-collar crime since the Securities and Exchange Commission opened its Office of the Whistleblower in 2011.
That office aims to encourage and protect tipsters, in part by granting individuals who provide valuable information up to 30 percent of any penalties. The approach is similar to that of the Internal Revenue Service. Tips are up more than 10-fold since the SEC office was opened, and the agency says it's paid out about $154 million in rewards to 44 individuals and taken in close to $1 billion in related fines. By contrast, submissions to the whistleblower unit of the U.K.'s FCA fell for a second consecutive year in 2016. Tips to its office are down 37 percent since 2014. "When tips come in the door, many are very specific, timely, and credible," says Jane Norberg, who oversees the SEC program. "Year after year we're receiving more high-quality tips. The numbers tell the story."
Four years ago a group of British regulators flew to Washington to learn about the U.S. initiative. Sean McKessy, who ran the SEC office at the time, eagerly laid out the program's merits, and an FCA staff member was invited to stick around for a week to observe it in action. But in 2014 the FCA published a report with the Bank of England rejecting financial incentives for whistleblowers. The study said such a program would be too costly and complex and would create a "moral hazard" by giving rogue employees an incentive to fabricate misdeeds. The report said it found scant evidence that the U.S. system leads to more disclosures or better information. "There's this visceral idea that there's something unseemly about paying people; aren't we all supposed to report wrongdoing anyway?" says McKessy, who left the SEC last year to join Phillips & Cohen LLP, a law firm that represents whistleblowers. "Well yes, we are. But without incentives we just don't."
It's not clear whether a U.S.-style system would have altered events at Barclays, and some say the fact that the whistleblower's identity wasn't uncovered shows that the system works. Still, the incident is unlikely to embolden potential informants and highlights the inadequacy of U.K. rules, says Georgina Halford-Hall, chairwoman of Whistleblowers UK, a group that offers advice and support to informants. "There's total fear about what is going to happen to people if they do the right thing," Halford-Hall says. The FCA declined to comment on its position, citing a freeze on interviews about political issues before the British parliamentary election in June.
George Patellis understands the pitfalls of speaking up. In 2010 he became CEO of British mortgage lender Tiuta Plc. While examining the firm's accounts one evening, he and a colleague came across a $20 million gap that Patellis suspected was the result of fraud carried out before he was hired. He gathered evidence and contacted the British financial regulator in January 2011. Weeks passed before he was invited for an interview, and when he finally got in, he says officials didn't accept his documents. When Tiuta collapsed 18 months later, investors lost as much as £100 million ($129 million). Patellis says authorities never followed up on the information he provided or contacted him to discuss the matter.
Eventually he went to the FCA's independent complaints commissioner, who last year determined that the regulator had failed in its treatment of Patellis and owed him an apology. The FCA says it's still investigating Tiuta's collapse but that Patellis was never officially identified as a whistleblower and his evidence didn't prove the fraud. He was offered a payment of £500, which he refused as insultingly low. "Why would anybody blow the whistle?" asks Patellis, who says he's suffered from severe stress and hasn't found a job at a similar level since quitting Tiuta shortly after he reported his suspicions. "At least in the U.S. you might get paid for it. Without that, why the hell would you put yourself through it?"
The bottom line: U.S. regulators say rewards for whistleblowers have helped expose scammers, but British officials haven't embraced the idea.
Before it's here, it's on the Bloomberg Terminal.
LEARN MORE