Rose Garden Hug Ends Lewandowski's Year-Long Rift With Kushner
Kevin Cirilli, Shannon Pettypiece and Jennifer Jacobs
Trump's first campaign manager seeking closer White House ties

Kushner had pressed for Lewandowski's ouster in June 2016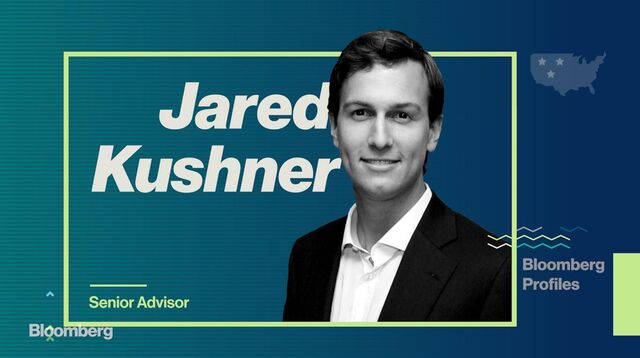 After Corey Lewandowski met with Donald Trump in the Oval Office in May, someone was waiting outside with a bit of unfinished business.
Jared Kushner, the president's son-in-law and trusted adviser -- who had pressed for Lewandowski's ouster as campaign manager almost a year ago -- joined him for a stroll through the White House Rose Garden.
Their conversation ended with a hug, according to people familiar with their exchange. It also resulted in a restored relationship and an understanding that Kushner is no longer a barrier between Lewandowski and the White House.
Lewandowski, now an outside political consultant, has been exploring options for working more closely with an administration trying to escape a daily drumbeat of scandal. Although he was fired as campaign manager in June 2016, Lewandowski remains fiercely loyal to Trump and the pair have kept in touch. But tensions with Kushner had remained.
It's still unclear whether Lewandowski, who didn't respond to a request for comment, will take a formal role within the administration or instead seek to play a more vocal role on the outside. 
Taking a post inside the White House is considered unlikely by several people close to Trump. Known for his impatience and impulsiveness, Lewandowski could bring additional turmoil to the White House just when the administration needs the opposite, particularly as the FBI and congressional committees investigate possible ties between the Trump campaign and Russia.
FBI Scrutiny
The Justice Department last month tapped former FBI Director Robert Mueller as special counsel to lead the federal investigation into Russian interference. Lewandowski, who was Trump's first campaign manager, could face scrutiny of his email traffic and other actions taken in that role, making him a potential liability for Trump.
Kushner has had his own problems of late as he has been pulled into the Russia investigation. He tried to establish a secret back channel between the president-elect and the Kremlin after Trump's election, and is reported to have held undisclosed meetings with Russian officials during the campaign and transition. His activities are a focus, though he is not a target, of the probe being conducted by the Federal Bureau of Investigation.
Lewandowski is a loyalist who understands Trump's message and can appeal to his base. Unlike many of the president's top White House aides and cabinet members, who supported other Republican candidates in the 2016 primaries, Lewandowski was one of the first believers in Trump and was with him from the earliest days of the campaign.
Being fired as campaign manager was a heavy blow to Lewandowski and a role in the White House would be the ultimate redemption, said one person close to him, who, like the others, discussed the matter on condition of anonymity. 
Lewandowski has appeared to be auditioning for the post lately, appearing in the media defending Trump. He was on Fox News Wednesday morning and wrote an editorial in The Hill newspaper supporting Trump's decision to pull out of the Paris climate agreement.
Lobbying Firm
He has also asked his business partner at Avenue Strategies to speed along the dissolution of his affiliation with the company, leading to speculation that he's clearing his path into the White House in case Trump calls. Lewandowski decided last month to break up the political consulting and lobbying firm he owns with Barry Bennett amid a spate of negative publicity. 
When asked on Fox if he was in the mix at all for the communications director job to replace Mike Dubke who had resigned the post, he left the door open. 
"If they want me to be helpful on the inside and the right role is there, I would be willing to consider that, but you have to have people around the president who support his agenda," Lewandowski said.
He said those with a "pre-existing relationship" with Trump fare better and could give him an advantage. 
"When you have a president who is so active, so articulate, so good at communicating with the media, sometimes you get staff who have to keep up with him," Lewandowski said. "It's much easier, I think, if you ask people who had a pre-existing relationship to understand how the president functions."
Before it's here, it's on the Bloomberg Terminal.
LEARN MORE