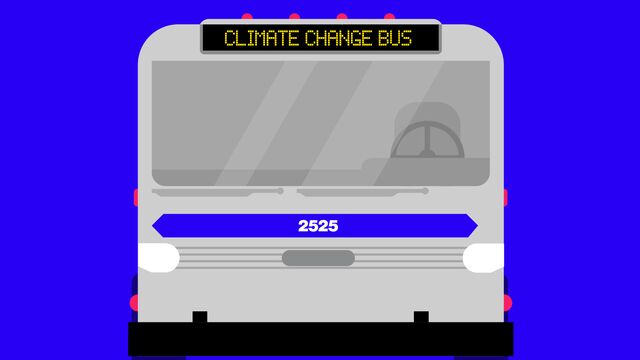 Like the wedding reception of a runaway bride, the Paris Agreement on global warming is free to go on, just minus a pretty important player. The 2015 accord among almost 200 countries -- the U.S. joins only Syria and Nicaragua on the outside looking in -- brought together the developed and developing worlds to pledge limits on the fossil-fuel pollution that causes climate change. The goal of the accord -- holding temperature rises well below 2 degrees Celsius from pre-industrial levels, to avoid the rising seas and superstorms that climate models predict -- was going to be a challenge even with U.S. involvement. Now the agreement is without the biggest carbon producer in history.
1. What happens to the Paris Agreement?
The U.S. withdrawal doesn't necessarily kill it, since participation is voluntary. But without American involvement, the global effort to cut greenhouse-gas emissions stands even less chance of achieving targets that scientists say would avert catastrophic climate change. Making matters worse, the U.S. was being counted on to contribute financially to help poorer nations invest in renewable energy. Then there's the concern that the American withdrawal could have a domino effect, prompting other nations to reconsider the effort and expense of cutting their emissions.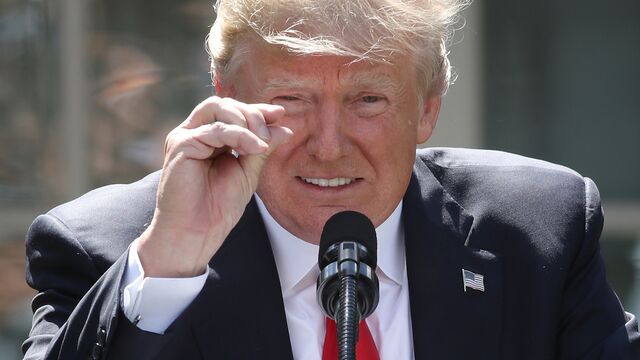 2. What does all this mean for global warming?
Even before Trump made his decision, academics were concerned that the world is headed for "extensive" species extinctions, serious crop damage and irreversible increases in sea levels. One estimate by Climate Interactive, which produces models of climate change, suggests that without U.S. involvement in the Paris accord, the world will warm by 3.6 degrees Celsius (6.4 degrees Fahrenheit) over pre-industrial levels by 2100. With U.S. involvement, that projected increase is 3.3 degrees degrees. (The goal of the Paris accord is to limit warming this century to 2 degrees.) If other nations follow the U.S. out the door, the outlook may become even bleaker.
3. Is there hope for the fight against climate change?
Sure. For one thing, Trump said he's open to renegotiating U.S. involvement in the Paris accord on more favorable terms, though that's much easier said than done. Also, since signatory nations pledge to review their targets every five years, there's a chance they may redouble their efforts to cut emissions. Already there are signs that Trump's opposition has galvanized support for the accord among other countries. It's also possible that American business and society are more committed than their president to the global-warming cause: States including California, New York and Massachusetts continue to move forward with aggressive policies to cut carbon emissions, and Anheuser-Busch InBev NV, Apple, Amazon.com Inc., Alphabet Inc.'s Google and other companies continue their push to power their facilities with wind and solar energy.
4. What has Trump already done?
He's moved to dismantle U.S. programs to fight global warming. He set in motion a process to scrap the 2015 Clean Power Plan, the key driver of what his predecessor, Barack Obama, hoped would be a revolutionary shift in power generation, away from coal and toward wind, solar and natural gas. He ordered a review of fuel-economy standards for cars and light trucks, which along with other vehicles are the U.S.'s largest source of greenhouse gases. He's also repealing a 2016 policy that urged federal regulators to consider climate change in environmental reviews, moving to expand offshore oil drilling and extracting coal on federal land, and ending an Obama-era policy of considering the "social cost of carbon" when weighing the impact of government policies.
5. What did the U.S. pledge under the Paris accord?
To cut its carbon emissions 26 to 28 percent from 2005 levels by 2025.
6. Has there been progress toward that target?
Yes. "In 2015, U.S. energy-related carbon dioxide emissions were 12 percent below the 2005 levels," mostly because of "the decreased use of coal and the increased use of natural gas for electricity generation," the U.S. Energy Information Administration reported.

7. Does Trump believe humans are causing global warming?
That's a long story. He mocked global-warming fears in a 2012 tweet that he later denied sending. He called renewable energy -- wind and solar and the like -- "just an expensive way of making the tree-huggers feel good about themselves." As a candidate, he said he would "focus on real environmental challenges, not the phony ones we've been looking at." And to head the U.S. Environmental Protection Agency, he chose someone who does not believe carbon dioxide is the main cause of climate change.
8. What is Trump's gripe with the Paris accord?
He's said the "one-sided" deal threatens U.S. economic output and will spur the closing of factories and plants nationwide. He said rules and directives put in place by Obama to meet the U.S. targets for emissions hurt the U.S. economy by killing jobs related to fossil fuels, especially coal mining.
The Reference Shelf
Before it's here, it's on the Bloomberg Terminal.
LEARN MORE