Putin Says Patriotic Hackers Could Be Fighting for Russia
By and
Russian leader compares hackers to free-spirited artists

He denies Russia has ever engaged in hacking at state level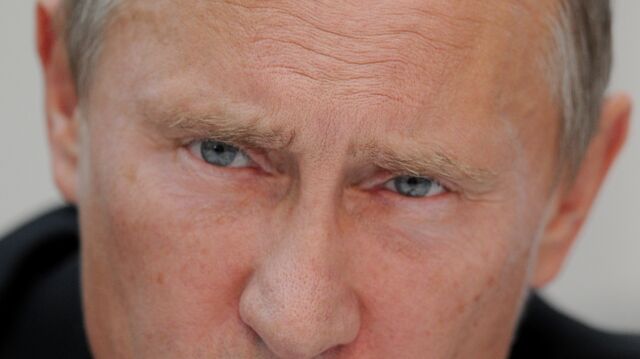 President Vladimir Putin compared Russian hackers to free-spirited "artists," saying they may just be people who wake up one morning, see how their homeland is being maligned in the foreign press and decide to take matters into their own hands.
Putin was responding to a question about possible Russian meddling in upcoming federal elections in Germany, after U.S. officials accused the Kremlin of interfering in the 2016 presidential vote to help Donald Trump win.
"If they're patriotically minded, they start making their contribution,'' Putin said in a meeting with international journalists on the sidelines of his annual economic forum in St. Petersburg. "Is this possible? Theoretically yes.''
Russia has never engaged in hacking at the "state level,'' Putin said at the Konstantinovsky Palace, adding that some computer attacks may be camouflaged to make them look like Russians were behind them.
The Russian president also accused the U.S. and its allies of seeking to monopolize power and prevent the emergence of a multi-polar world by countering his country's efforts to assert itself on the global stage.
"The multi-polar world is becoming more of a reality and the monopolists don't like that," he said. "This is happening in no small part because of Russia's fight for its interests, its legitimate interests. I want to stress that."
— With assistance by Henry Meyer, and Stepan Kravchenko
Before it's here, it's on the Bloomberg Terminal.
LEARN MORE