Europe May Get Walloped as Temperatures Set to Swelter in June
By
Strip of central and southern Europe could see a heat wave

U.K. to be mostly normal, with windy and rainy weather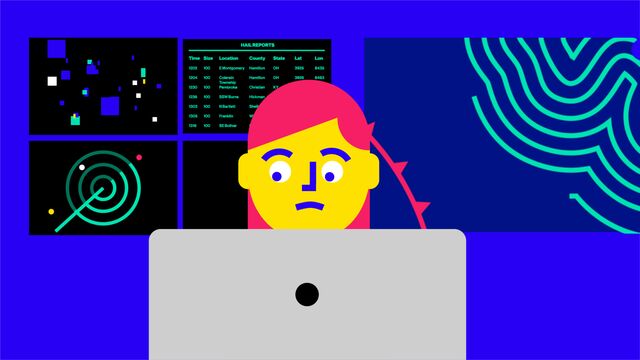 It looks like summer will start with a sizzle in Europe.
A corridor stretching from eastern Spain into eastern Europe is forecast to be hit by a heat wave in June, according to six meteorologists surveyed by Bloomberg. While the U.K. will mostly be dreary, it may see a burst of warmer-than-normal temperatures at the end of this month, which kicks off the meteorological summer.
A strong jet stream will bring heat to the south and wet, windy weather to the north of Europe, according to Tyler Roys, a meteorologist at AccuWeather Inc. in State College, Pennsylvania. The westerly air current over the north Atlantic will abate later in the month, allowing high pressure to expand north, he said.
"We predict a Europe split in two halves, with higher chance of above-average temperatures over the southern countries," Giacomo Masato, a London-based meteorologist at Marex Spectron Group Ltd., said in an email. "And around-average temperatures for the northern sectors, including the U.K., northern France and Germany, and potentially even colder than average for parts of Scandinavia."

An unexpected flash of sunny weather at the end of May caused natural gas prices to plummet as demand for the heating fuel in the U.K. mostly stayed below the five-year average. On May 26, Britain produced a record-high amount of power from solar panels.
The U.K. is forecast to be windy and rainy in the first half of the month, which could boost the share of wind power, another competitor to conventional gas- and coal-fired generation. 
Further south, Spain may see the most unusual heat in June, with temperatures forecast to rise to as much as 3 degrees Celsius (5.4 degrees Fahrenheit) above the 30-year average. It's more likely that the intensity of the June heat wave will be stronger than anticipated than weaker, the meteorologists said.
"The magnitude of temperatures over the central and west tier of Europe could be underestimated," said Katie Greening, a Birmingham-based meteorologist for the Weather Co. "Another spell of extremely warm temperatures could feed into Europe during June."
Watch More
Quotes from this Article
Before it's here, it's on the Bloomberg Terminal.
LEARN MORE