Photographer: Johannes Eisele/AFP via Getty Images
China Shows 'Appetite for Pain,' Says Banking Analyst Who Warned on Debt Binge
By
Ex-Fitch analyst known for debt warnings comments in interview

Economy's strength gives Chinese leaders opportunity to act
Charlene Chu, a banking analyst who made her name warning of the risks from China's credit binge, said the country's leaders are showing a "surprisingly high appetite for pain" with its recent crackdown on leverage in the world's second-largest economy.
China's leaders have "a window of opportunity" to push through their curbs because of the strength in the real economy, Chu, a senior partner at Autonomous Research, said in an interview last week in Hong Kong. Based on Chinese statistics bureau data, Chu estimates that the country's annual nominal gross domestic product is growing faster than 9 percent.
"I think that's part of the leadership's calculus," the former Fitch Ratings Ltd. analyst said. There is "a willingness to do what needs to be done in the interest of longer-term stability. That could mean more pain and more surprise than the market has been assuming this year."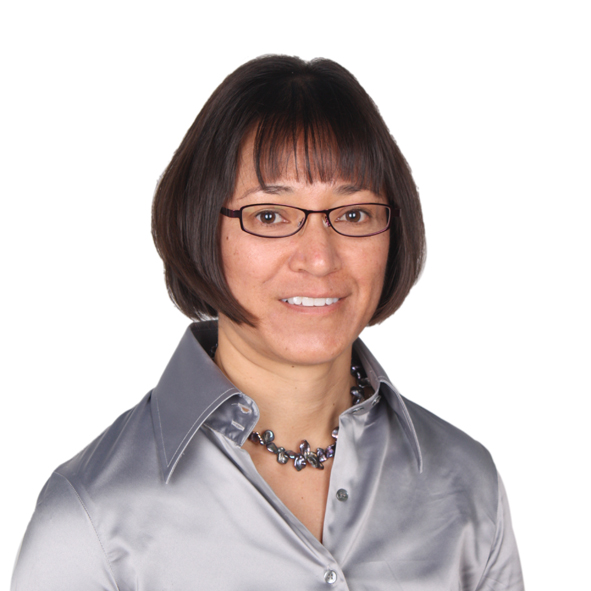 Since the start of April, Chinese regulators have embarked on fresh measures to curb financial leverage, including ordering banks to bolster risk controls, stepping up scrutiny of shadow financing and cracking down on malfeasance among senior bureaucrats. While the moves have rocked China's financial markets, the government is sending a clear signal of its determination to curb the estimated $28 trillion debt pile that poses a risk to economic stability.
Read more: A QuickTake Q&A on China's latest bid to quash financial risk
Chu joined Autonomous in early 2014 after covering Chinese banks for almost eight years at Fitch. Her warnings that China's debt could lead to a crisis preceded Fitch's downgrade of the country's long-term local-currency debt rating in April 2013, the first cut by one of the top three rating companies in 14 years. Moody's Investors Service last week cut its rating on China for the first time since 1989. 
Below is a transcript of Bloomberg News's interview with Chu. The comments were edited for reasons of space and clarity:
Question
How do you rate the progress in China's deleveraging campaign?
Answer
"The market needs to stop using the word deleveraging. We continue to see large increases in debt to GDP. Deleveraging by definition means that the ratio of credit to GDP is contracting or that the nominal amount of credit outstanding is contracting. Neither of those is the case in China."
According to Autonomous's calculation of total social financing in China, "the balance increased 30 trillion yuan ($4.4 trillion) last year, and it will increase 26-27 trillion yuan this year. These are huge numbers. What has changed, but should not be called deleveraging, is a slowdown in the pace of growth of credit compared to the pace of growth of GDP, which has particularly narrowed this year. This is the first year in a while where the growth of the numerator isn't outstripping the denominator by two to three times, which is what it's been doing for years.
"This year, we're looking at nominal GDP growth in the neighborhood of 10 percent, and credit growth in the neighborhood of 13-14 percent. That's a much better dynamic, although credit growth is still exceeding GDP growth, and the ratio of credit to GDP is still going up."
Question
What do you think of the government's efforts?
Answer
"One of the central questions for this year is how strict are the authorities going to be with WMPs (wealth-management products) and reining in the growth of that hidden second balance sheet. Historically, they've tried many times to tackle it, but they've always backed down. We are right about in that stage where in the past they have backed down. What's different now versus the past is that they seem to have some tolerance for pain, which is a surprise in a leadership reshuffle year.
"They also are cracking down on issuance of NCDs (negotiable certificates of deposit). So they're actually trying to rein in two different funding sources of banks, both of which have become increasingly important, particularly for small banks.
"In the past, it was ok if banks had to decelerate WMP growth because they could grow NCDs faster, but now there are questions about how much banks can issue of either."
Question
How do you relate the recent crackdown to this year's leadership reshuffle?
Answer
"You'd have been very hard pressed to find an analyst this time last year who'd say we'd be writing about interbank defaults and WMP defaults months before the leadership reshuffle. PBOC lending to financial institutions is now approaching 5 trillion yuan. They've pushed the financial system to the point that it needs life support. I don't think anyone would have expected this.
"This assumption that many market participants have made that it's a leadership reshuffle year and hence there is no need to worry about anything derailing growth or compromising financial stability is a dangerous preconception to have because the authorities have demonstrated that they have a surprisingly high appetite for pain at the moment, more so than we've seen in the past. Usually, they back down. They're not backing down."
Question
What's your view on the Moody's downgrade?
Answer
"The reality is we've seen a huge increase in leverage in China over the years. I wouldn't say that there's anything that has particularly worsened on that front recently. This is in terms of corporate leverage and that's very important to distinguish between corporate and financial-sector leverage.
"In fact, this year, with nominal GDP growth accelerating, the leverage picture actually looks a bit better, but based on the big picture I think Moody's is right. We've seen a very substantial run-up in corporate-sector leverage in China of a magnitude that we rarely see in such a short amount of time in any country, and that does undermine sovereign creditworthiness."
Question
When can China move away from this credit-driven growth model?
Answer
"Not anytime soon. GDP data does show that consumption, services and new economy sectors contribute more to GDP every year. But if you look at what drives the changes in GDP growth, either an acceleration or deceleration, it is always driven by the old economy and credit. This is still an economic environment that is very heavily reliant, directionally on the old economy and credit. That's not going to change in the next couple of years, although it could change in five to 10 years."
Question
Market watchers have predicted that China will have a financial crisis as the current credit-driven model is unsustainable. Why have we not seen one yet?
Answer
"My view is that there is no way for China to get out of either its real economy leverage problem or its financial-sector leverage problem without incurring some pain. That does not necessarily mean it has to play out as a financial crisis though.
"This could play out in a much more protracted fashion as it did in Japan. But there's no way all of these excesses can be worked out painlessly over time, while China can continue to grow at these great rates and sail right through painlessly. That's very unrealistic I think."
Question
What pain must China go through to resolve the problem?
Answer

"Lenders ultimately will have to absorb very substantial losses, way beyond what they've absorbed already in terms of this non-performing credit that's unrecognized and WMPs that have gone bad.
"When it comes to the real economy, there are a lot of issues there in terms of zombie companies that need to be shut down and SOE reform. Those kinds of things are never easy to deal with and there's always pain."
Question
How should investors position themselves?
Answer
"There are points in time when holding bank stocks can make sense for a very brief amount of time, but I don't think it makes sense at this point when we're in a climate where the margins are under pressure as much as they are and where there's all of this regulatory stuff happening in the financial sector.
"So I think it is increasingly risky to be holding any Chinese bank stocks at the moment, particularly non-state banks that have much more non-deposit funding."
— With assistance by Jun Luo, and Tian Chen
Quotes from this Article
Before it's here, it's on the Bloomberg Terminal.
LEARN MORE