Harvard's Hausmann Asks JPMorgan to Cut Venezuela From Index
By
Hausmann says investors shouldn't have to invest in hunger

Government faces choice of feeding its people or paying bonds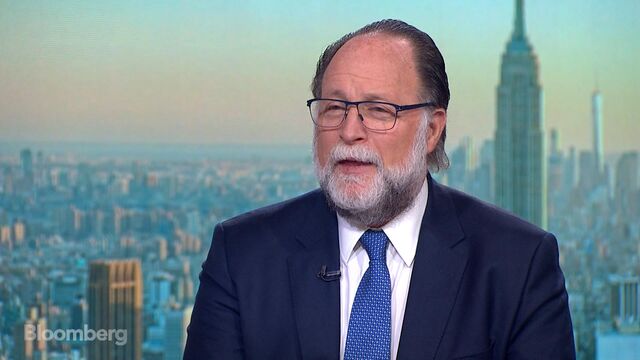 Harvard University economist Ricardo Hausmann is calling on JPMorgan Chase & Co. to remove Venezuela from its bond indexes so that investors whose portfolios track the gauges aren't compelled to buy notes issued by a government accused of human-rights violations.
While Venezuelan securities make up only about five percent of the benchmark JPMorgan EMBI Plus index, they account for about 20 percent of its yield because of the country's high interest rates, Hausmann wrote in an editorial published Friday in Project Syndicate. That means many fund managers feel the need to hold the debt -- even if they think it's distasteful -- because they'll be evaluated by how their portfolios perform relative to the index. Venezuelan notes returned 53 percent in the past year, the world's biggest gain.
"You don't want to have investors have to have moral qualms about what's happening to their savings," Hausmann said in an interview on Bloomberg Television. "You don't want to be rejoicing at bad things happening to people in a country so that you get paid. You don't need that moral aggravation. It's easier to just get Venezuela out of the picture. Get it out of the indexes."
Venezuelan President Nicolas Maduro, who has faced almost two months of anti-government protests that have left more than 50 people dead, has drastically cut imports of food and medicine in order to conserve the cash needed to pay bondholders with declining oil production and international reserves hovering near a 15-year low. The country, and it's state oil company Petroleos de Venezuela SA, need to pay back $5 billion in principal and interest payments over the rest of the year, including big chunks in October and November. 
Venezuela was the top performer in JPMorgan's EMBI+ index over the past year, when the index rose 8.8 percent.
Hausmann, a former planning minister in Venezuela and long-time critic of the current government, called on JPMorgan to create a "Decent Emerging Markets index" that would allow fund managers to invest in countries that adhere to "minimal standards of respect for their citizens." JPMorgan declined to comment when asked about Hausmann's proposal.
To read Bloomberg's Venezuela Credit Dashboard, click here.
The government doesn't have the ability to pay bondholders and feed its people, Hausmann said.
"Venezuela has really been unable to sustainably service its debt," he said. "It has kept on paying, and the way it's done it is by restricting imports so much that the country is living off of the depreciating stock of capital invested in the past, and it's living off starvation."
With the government continuing to reiterate its commitment to the debt even as shortages of food and medicine persist, the implied probability of the country missing a payment in the next 12 months has fallen to 54 percent from 59 percent at the beginning of the year, according to credit-default swaps data compiled by Bloomberg. The odds of a credit event over the next five years currently stands at 88 percent, according to the CDS data.
— With assistance by Daniel Cancel, Jose Enrique Arrioja, Jenna Dagenhart, and Vonnie Quinn
Before it's here, it's on the Bloomberg Terminal.
LEARN MORE