climate-changed
Why Rains and Flooding Are Plaguing America
By
Weather pattern pumped moisture across U.S. throughout season

Warmer Gulf of Mexico waters allowed storms to recharge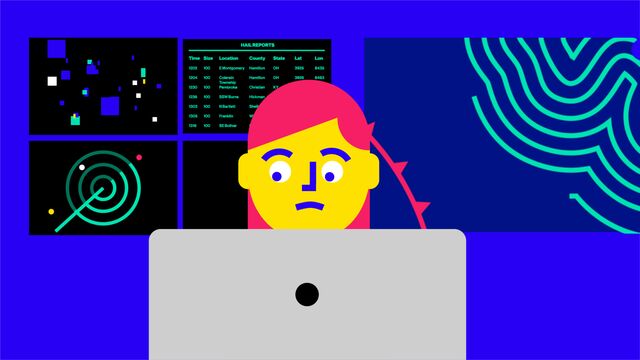 To understand why heavy rains and widespread flooding have plagued the U.S. this spring, go to the Pacific Ocean.
Last winter, a pool of cool water set up next to a warm patch across the northern Pacific, said Paul Pastelok, lead long range forecaster at AccuWeather Inc. in State College, Pennsylvania. "This led to an avenue for storms that came off the East Asian coast. Instead of dying out, they traveled along that avenue and maintained their strength." It's the same phenomenon that delivered a warm winter and ended California's unprecedented drought.
The consequences have been far-reaching and fatal in some cases. The Midwest and Great Plains have attracted most of the headlines with at least 12 people killed by severe flooding. Rivers crested at record levels in Arkansas and Missouri while thousands of acres of farmland ended up under water. Flooding has hit North Carolina as well.
"Some areas have nearly doubled their normal rainfall for the season," said Pastelok.
April was the second wettest on record across the 48 contiguous states, the National Centers for Environmental Information said. And more rain is coming -- two to three inches from Texas to Maine in the next seven days, according to the U.S. Weather Prediction Center.
See Also: Heavy Spring Downpours Are Pummelling U.S. Grain Farmers
Changes in the atmosphere in one part of the world that affect the weather elsewhere are known by scientists as teleconnections, which happened here. The end result was a conveyor belt of rain that's drenched California and led to heavy downpours across the central and eastern U.S. throughout the spring.
That weather pattern was also behind a mild U.S. winter, said Matt Rogers, president of the Commodity Weather Group LLC in Bethesda, Maryland. Winter ranked as the sixth warmest going back to 1895, according to the National Centers for Environmental Information.
Other factors also played a role.
First, warmer-than-usual waters in the Gulf of Mexico allowed storms coming off the Rocky Mountains to recharge with moisture before continuing east across the Plains and Midwest, Pastelok said. Second, a shift in high and low pressure across the Atlantic acted like a rock in a stream, slowing the flow of storms across the continent.
"A lot of the storm systems moving across the U.S. were really slow moving and that really helped boost localized precipitation totals across most of the country," said Jake Crouch, a physical scientist at the National Centers for Environmental Information in Asheville, North Carolina.
As spring drifts into summer, there's a chance the pattern could persist which could conceivably "keep us cool this summer," Rogers said.
Before it's here, it's on the Bloomberg Terminal.
LEARN MORE