The Fate of Republicans' Health Bill Might Rest With This Unelected Official
By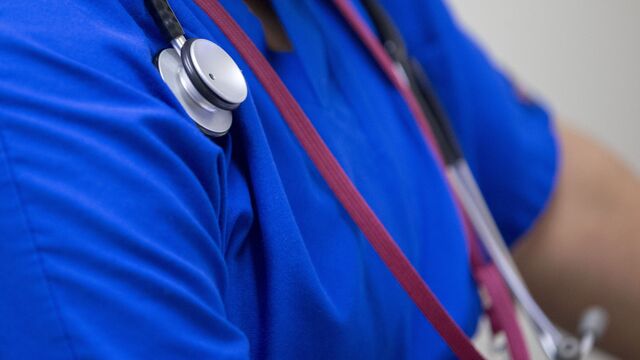 The fate of the Republican-led health-care overhaul promised by U.S. President Donald Trump may have received a death blow from a government employee little-known even around Washington, D.C. The Senate's parliamentarian, Elizabeth MacDonough, issued a preliminary finding that key parts of the Republicans' replacement plan don't qualify for a fast-track procedure that's crucial to the party's legislative strategy. This puts an obscure, nonpartisan office in the middle of the highly partisan debate over whether and how to replace Obamacare, the health-insurance system put in place under former President Barack Obama.
1. What does the parliamentarian do?
She and her handful of assistants, from seats on the Senate dais, provide advice to the Senate's gavel-wielding presiding officer (usually a senator from the majority party) on interpreting Senate rules. Rarely is the parliamentarian's work front-page news.
2. Why is the parliamentarian so important right now?
Republicans hold 52 of the 100 seats in the Senate but, under longstanding Senate practice, need 60 votes to pass major legislation. With Democrats firmly against replacing Obamacare, Republicans are relying on a process known as "reconciliation," which allows some budgetary matters to be passed with a simple majority of 51 votes. Who decides which bills require only 51 votes? The parliamentarian does.
3. So do Senate Republicans need 51 or 60 votes?
That's the big question facing MacDonough. In her preliminary findings, released July 21 by Senate Democrats, she said that at least 11 provisions in a June 26 draft of the Republican leadership-backed Better Care Reconciliation Act would require 60 votes, meaning they're more about policy-setting than budgeting. That means those provisions would need to be struck from the bill before the Senate votes on it under the reconciliation procedure.
4. What are the provisions?
Two of them, important to anti-abortion conservatives, would prohibit Planned Parenthood from receiving Medicaid funds for one year and prevent using tax credits for insurance premiums to buy policies that cover abortion. Other provisions deemed to need 60 votes would let states cease coverage of select "essential health benefits" in their Medicaid alternative benefits plans, and bar people who go without insurance for about two months from buying coverage for six months, an effort to encourage people to keep continuous coverage.
5. What does that mean for the Republican bill?
That's unclear, mostly because the Republican bill keeps changing. A spokesman for Senate Majority Leader Mitch McConnell said the parliamentarian's findings constituted "guidance on an earlier draft" of McConnell's legislation.
6. Does the Senate have to listen to the parliamentarian?
No. Her rulings are advisory, and the presiding officer -- a role officially assigned to the vice president, who carries it out during major votes -- can choose to follow or ignore them, with the latter requiring 51 votes in support. The parliamentarian is very rarely overruled, and Republican leaders have said they don't plan to do so this time.
7. What happens in the event of a standoff?
Ask Robert Dove, one of MacDonough's predecessors. He was dismissed in 2001 by Trent Lott, the leader of the Senate Republican majority, who was unhappy with his rulings on tax and budget matters. MacDonough, however, isn't seen as a partisan official but more of a referee of Senate rules, and lawmakers in both parties have praised her integrity.
8. How did MacDonough become parliamentarian?
She was appointed in 2012 by Harry Reid, a Democrat who was then Senate majority leader. The first woman to hold the top position, she had worked in the parliamentarian's office since 1999. Before that she was a trial attorney at the Department of Justice.
The Reference Shelf
Before it's here, it's on the Bloomberg Terminal.
LEARN MORE