This Is What the Size of May's Majority Means for the Pound
By and
Analysts set a low bar for sterling to avoid a selloff

Polls show Conservatives boosting margin in June 8 election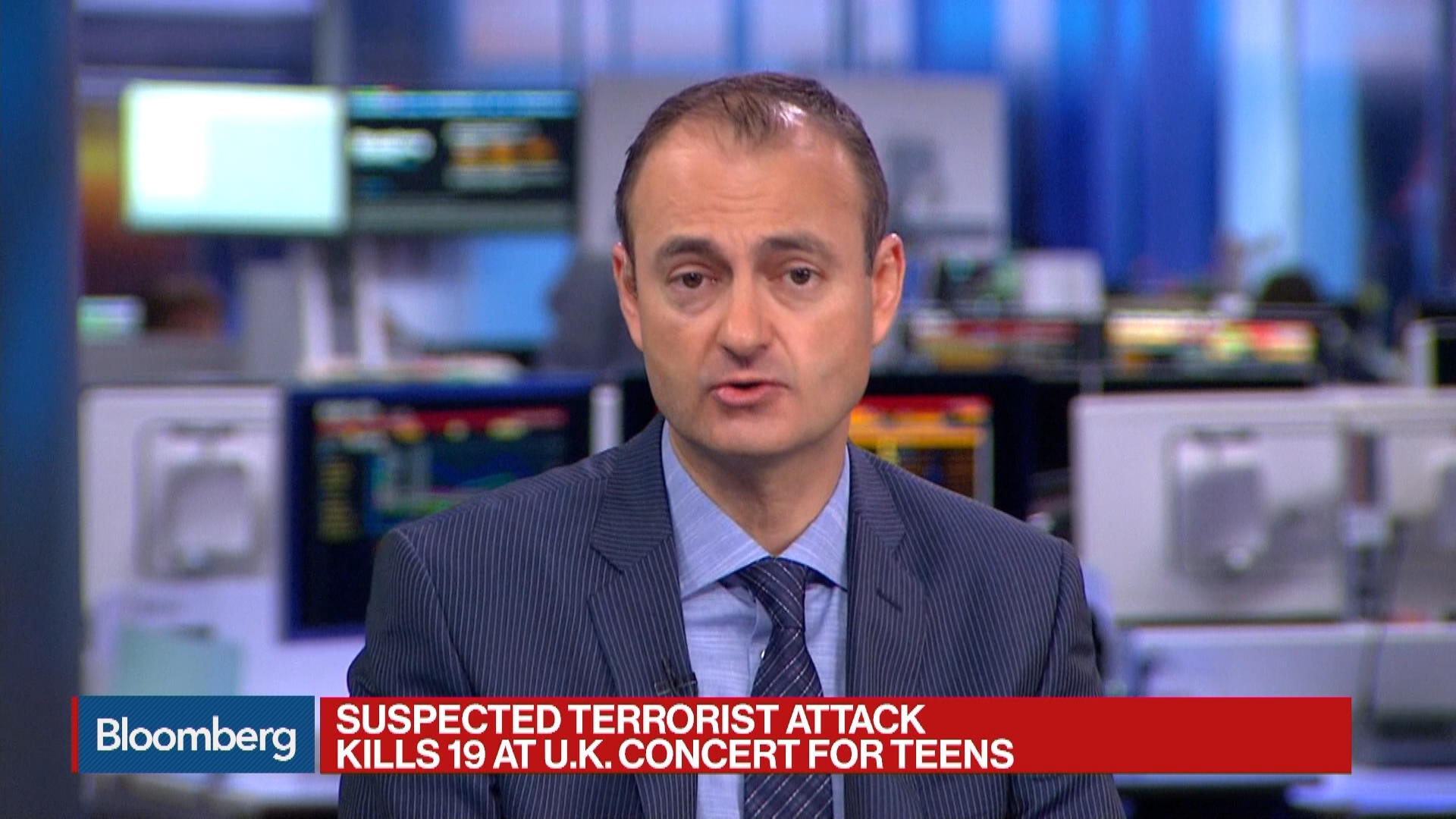 Currency traders are setting Prime Minister Theresa May a low bar on the majority her party should win at next month's election in order for the pound to emerge unscathed.
While some betting markets and models have predicted that May's Conservative Party could win as many as 180 seats more than its rivals combined on June 8, even a 50-seat cushion may help sterling hold steady, analysts say.
For some, the barrier is even lower. The pound may be punished only if the Tories fail to improve upon the 17-seat margin set at the last parliament, according to Lee Hardman, a foreign-exchange strategist at MUFG. Instead, investors will likely waste no time in looking past the outcome and on to how the Brexit talks unfold, he said.
The Conservatives may need a national swing in the vote of perhaps 2.5 percentage points from the Labour Party to take them close to a majority of about 50, an analysis of key seats suggests. That would imply a Tory lead of about 11-12 points over Labour, within the range suggested by most recent polls. All parties suspended election campaigning Tuesday after Britain's worst terrorist attack in 12 years killed 22 people in Manchester.

Graphic compiled based on views from:
Jordan Rochester, a foreign-exchange strategist at Nomura International
Adam Cole, head of global foreign-exchange strategy at Royal Bank of Canada
Lee Hardman, a foreign exchange strategist at MUFG
Neil Jones, head of hedge-fund sales at Mizuho Bank
Stuart Bennett, head of group-of-10 currency strategy at Banco Santander
Mark Dowding, co-head of investment-grade debt at BlueBay Asset Management
— With assistance by Hayley Warren, and Eddie Buckle
Before it's here, it's on the Bloomberg Terminal.
LEARN MORE