business
China's State Media Hits Out at Debt Downgrade With a Buffett Quote
Bloomberg News
PBOC newspaper says A1 rating 'not objective, not scientific'

Outcry comes amid suspected state support of stocks, yuan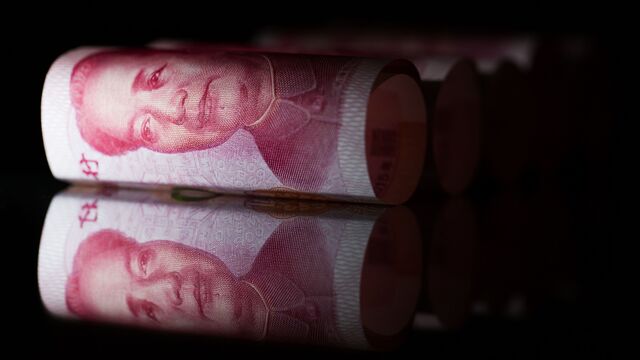 When issuing their rebuttal of Moody's Investors Service's downgrade of China's credit rating, state media didn't just reel out any old hack, but the "God of Stocks."
That's how the Xinhua News Agency refers to legendary investor Warren Buffett, who -- according to their editorial slamming the cut -- suggested at a shareholder meeting last year that ratings agencies were wrong. Over on the front page of the overseas edition of the People's Daily, Moody's was accused of applying double standards in their China decision compared with Western nations. Investors, they implored, shouldn't "blindly" pay heed.
The ratings company cut China one level Wednesday: read more here.
The reduction, which was followed by two days of suspected intervention to bolster Chinese stocks, was called "absolutely groundless" by the Finance Ministry, and galvanized the state's media apparatus. The yuan surged by the most in four months Thursday amid speculation of state support.
Here's a selection of press highlights:
Xinhua (China's international news service):
Moody's decision shows they are obviously "misreading and misjudging" the state of China's economy, the agency said in an article.
The firm overestimated the difficulty of boosting economic growth, and underestimated the nation's capability in pushing ahead with supply-side reforms and increasing demand.
Moody's doesn't have sufficient knowledge of China's laws and regulations, so its view that an increase in borrowing by local authorities and state-owned enterprises will lead to higher government debt is wrong.
The credibility of Western ratings agencies has been doubted for a long time because of their flawed methodology.
The People's Daily (The Communist Party's mouthpiece):
Moody's made three mistakes with its downgrade: it overestimated China's reliance on stimulus as it seeks to boost its economy; it made a false judgment which "deviates from facts" about the stability of the government's debt load; and it shouldn't say China's debt pile poses risk while not applying the same criticism to developed countries.
The rating company relies too much on historical data and is not forward looking enough.
The impact of the downgrade will be limited, anyway, because 95 percent of China's debt is internal.
Financial News (newspaper run by the People's Bank of China):
Moody's methodology is "inappropriate," and its views on China's economic fundamentals are inaccurate.
The company and its Western rating brethren are only looking at China "through a telescope," and Chinese investors "don't have to care too much about it."
Moody's A1 rating for China is "not objective, not fair, and not scientific," and there should be strong doubts about whether it's authoritative, viable or effective.
The nation's economy is stable and will improve -- this is a "non-refutable fact."
Bloomberg Intelligence's Chief Asia Economist Tom Orlik answers your questions about China's Moody's downgrade this Friday, from 4 p.m. Hong Kong time (9 a.m. London). Send questions to TOPLive@bloomberg.net and then follow the live blog at TLIV
— With assistance by Tian Chen
Before it's here, it's on the Bloomberg Terminal.
LEARN MORE