Lyft Courts Uber's High-End Clientele With Black Car Service
America's silver-medal ride-hailing app is trying to catch Uber as the leader stumbles.
By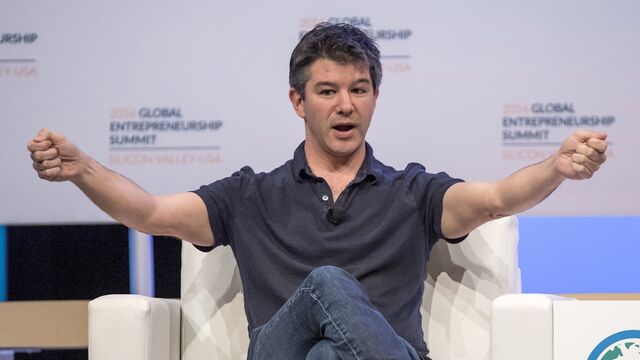 For those who considered joining the #DeleteUber movement but were too attached to leather seats, bottled water and other amenities that can come with a black car lifestyle, now there's one less incentive to stay loyal. Lyft Inc., the No. 2 U.S. ride-hailing service, is rolling out black cars in five major cities on Thursday.
The new luxury offerings, called Lyft Lux and Lyft Lux SUV, will start in Chicago, Los Angeles, New York, San Francisco and San Jose. The company said it will expand to 20 cities this summer allowing customers to book a Tesla, BMW, Rolls-Royce or another premium ride. Vehicles available to Lux passengers are fancier than those on Premier, Lyft's existing high-end service, which it will continue to offer.
"This an evolution of Lyft—as our passengers and driver community request more optionality, we've really listened," said David Baga, the company's chief business officer. "So they can always choose Lyft."
This is the latest turn in the ride-hailing companies' race to mimic each other's moves. Uber Technologies Inc. started as a black car and cab service. Then Lyft began allowing anyone to pick up riders in their own cars without a taxi or for-hire license, something Uber was quick to copy. Uber announced a carpooling option in August 2014. The next day, Lyft unveiled its own version. They compete vigorously on pricing and driver incentives.
One thing Lyft isn't trying to emulate is the series of crises Uber has invited upon itself this year. Hundreds of thousands of people removed the Uber app from their phones as part of a #DeleteUber campaign that began in January to protest the company's ties to the Trump administration. In February, the chief executive officer apologized after Bloomberg published a video showing him arguing with a black car driver. When the driver complained about falling fares, CEO Travis Kalanick said, "Some people don't like to take responsibility for their own shit. They blame everything in their life on somebody else." Uber is currently awaiting the results of an investigation it commissioned from former U.S. Attorney General Eric Holder into sexual harassment allegations and corporate culture issues.
Lyft provides something Uber has been resistant to adopting: tipping within the app. The option will be extended to customers of Lux services. Drivers are big proponents of the feature. "We have drivers that own high-end, luxury vehicles, and they definitely want to maximize their earnings potential," Baga said.
Quotes from this Article
Before it's here, it's on the Bloomberg Terminal.
LEARN MORE