How Republicans Botched Their Drug-Test Legislation
The GOP tries to give states more power and hampers them instead.
By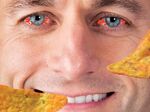 On St. Patrick's Day, Speaker of the House Paul Ryan tweeted a photo of himself and Republican Representative Kevin Brady of Texas, both in green ties, sitting down to sign a resolution headed for President Donald Trump's desk. "This legislation allows states to have drug testing to receive federal unemployment benefits," Ryan tweeted.
That's not true. The bill, which Trump signed on March 31, scrapped drug testing rules the Obama administration reluctantly issued last year. But it does nothing to expand states' freedom to require the tests. Nor does it help Congress or the Trump administration authorize states to test for drugs, administrative law experts say. In fact, it takes away some limited authority states already had, and thanks to a quirk in a 1996 law, it could sabotage the president's attempts to allow more tests. "They shot themselves in the foot," says Thomas McGarity, a professor of administrative law at the University of Texas at Austin. "It's surprising that no one raised a red flag in the administration saying, 'You may not get what you want here.' "
Republicans have long wanted to broaden states' limited authority to require drug tests of people applying for unemployment benefits, arguing that would encourage jobless drug users to get sober. For years states couldn't test people unless they'd been fired because of drugs. In 2012 the GOP struck a compromise with the Obama administration on a bill extending tax cuts and unemployment insurance. It legalized testing people for whom a suitable job "is only available in an occupation that regularly conducts drug testing." The measure left it up to the Labor Department to decide which occupations were covered.
The department rule-making dragged on for years, finally concluding in August 2016. The list disappointed states eager to test for drugs, and it was limited to the transportation and pipeline industries, as well as jobs that require carrying a gun or were already legally mandated to have drug tests, such as nuclear plant staff.
After the election, Republicans saw a chance to chuck Obama's rules by using the Congressional Review Act, a 1996 law that allows a recently issued regulation to be overturned by majorities in the House and Senate. When the resolution passed in March, its House sponsor, Brady, said it would "empower our states to help fully qualified workers get back to work."
The effort backfired. Because the 2012 law let states test people suited for jobs specified by federal regulations, now that those regulations have been scrapped, there are no jobs for which states are able to test for drugs. Before Congress revoked Obama's rules, states could have tested aspiring pipeline operators and commercial drivers; now they can't.
States will get to impose broader testing requirements only if the Labor Department goes through its own formal rule-making process to issue stricter regulations, or if Congress passes a law setting states loose. Because Congress got rid of the old rules, Trump's labor secretary, Alexander Acosta, could be more likely to make the issue a top priority, says Scott Sanders, executive director of the National Association of State Workforce Agencies.
But legal experts say developing new regulations will be harder now that Congress has eliminated the old ones. That's because the 1996 review act bans an agency whose regulation has been voided from enacting any new regulation that's "substantially the same." Before Trump took office, the law had been used only once, to undo ergonomics rules issued under President Bill Clinton, and no president tried to regulate that area again. Any regulation Acosta comes up with is likely to be challenged in court on the grounds that it resembles Obama's. "Nobody can predict with any degree of confidence how a court is going to react to any rule that covers the same subject matter," says Richard Pierce, a George Washington University law professor.
Jeffrey Lubbers, a law professor at American University and special counsel for the Administrative Conference of the United States, says if he were the Labor Department's lawyer, he would warn against attempting any new drug testing regulation without Congress passing a law first. "They'd be doing it under a cloud of uncertainty," Lubbers says. "The irony of it is, now that they've disapproved this law, they're in a worse position than they were before."
Secretary Acosta hasn't signaled how he'll handle the issue. When asked for comment, a spokesperson referred to a March 31 statement in which then-acting Labor Secretary Ed Hugler said the department "supports the president's nullification and looks forward to examining additional flexibilities for states."
Republicans have made it harder for Acosta to allow any kind of drug testing for unemployment insurance, says Obama's former acting labor secretary, Seth Harris. "We didn't want to produce this regulation, but we did it because Congress required it. Now Congress has created a new problem it will have to fix."
Red state officials such as Larry Temple, executive director of the Texas Workforce Commission, say they're confident rules from Acosta can pass legal muster. "I don't think by any stretch of the imagination you're going to see rules coming out anywhere close to the junk that was put out in the last administration," Temple says. Because of the CRA, he says, "Now there's a clean slate to start from. So 'what if, what if, what if?' I'm not worried about what ifs."
The bottom line: Republicans have inadvertently made it harder for states to require drug tests of people who receive unemployment benefits.
Before it's here, it's on the Bloomberg Terminal.
LEARN MORE