Exxon Investors Rally to Back Climate Change Plan Board Opposes
By
BlackRock, Vanguard consider voting for shareholder proposal

Almost 90 investors have pre-declared support for effort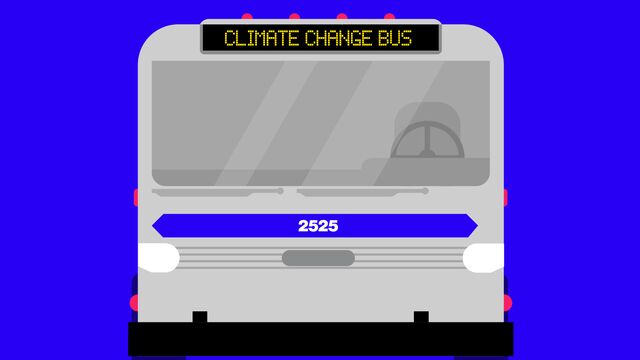 Almost 90 Exxon Mobil Corp. investors plan to back a proposal that would pressure the company to bolster its disclosure of climate change risks and opportunities.
The shareholders include the New York State and city pension funds and the California Public Employees' Retirement System, according to data compiled by investor advocacy group Ceres. Vanguard is evaluating the proposal in line with its proxy policies.
"Vanguard, like other investors, views direct engagement with the board as a critical channel through which important matters can be discussed," said Glenn Booraem, the firm's investment stewardship officer. "Directors at any company who don't engage with those on whose behalf they serve risk losing investor support."
The proposal will be taken up at Exxon's annual meeting on May 31 in Dallas.
Environmentally focused shareholders are stepping up efforts to pressure companies on climate issues. A similar proposal at Exxon last year received about 38 percent support, the highest ever for a climate vote at the company. Comparable initiatives at Occidental Petroleum Corp. and PPL Corp. have received majority support over management objections. BlackRock Inc., the world's largest asset manager, supported the proposal at Occidental.
BlackRock hasn't yet made a decision on its Exxon vote, Zach Oleksiuk, head of Americas for BlackRock Investment Stewardship, said in an email Thursday.
Exxon opposes the proposal. Scott Silvestri, an Exxon spokesman, declined to comment further.
The shareholder move seeks to push Exxon to publish an annual assessment on how the 2 degree Celsius global warming reduction target set by the Paris Agreement will affect its portfolio long term.
Read more in this week's Sustainable Finance Brief
Exxon is "really out of step with their peers around the world," said Sue Reid, vice president of climate and energy at Ceres.
Proxy advisory firms Institutional Shareholder Services and Glass Lewis & Co. are recommending shareholders override management and support the proposal.


Before it's here, it's on the Bloomberg Terminal.
LEARN MORE