business
Egypt Saw Uptick in Foreign Demand for Debt After Rate Rise
By
Yields on 6-month and 12-month T-bills rose on Thursday

Government exceeds sale target to accommodate foreign appetite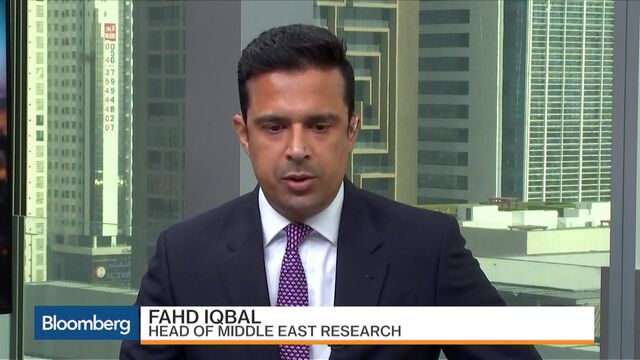 Egypt's government sold more Treasury bills than it targeted on Thursday to accommodate increased demand from foreigners following the central bank's interest rate increase this week.
Overseas investors bought 63 percent of the 15.8 billion Egyptian pounds ($873 million) worth of 6-month and 12-month T-bills sold Thursday, said Samy Khallaf, head of the Finance Ministry's public debt division. The government's initial target was 12.75 billion pounds in the first sale since borrowing costs were raised on Sunday in an effort to curb spiraling inflation.
"There was an obvious uptick in foreign investor demand" due to the higher rates, Khallaf said in a phone interview. Foreign holdings of Egyptian debt were about 120 billion pounds as of Tuesday, he said.
Foreign currency inflows into Egypt's debt and equity market have already been steadily growing since the central bank removed restrictions on the currency and raised interest rates in November before securing a $12 billion loan from the International Monetary Fund.
Average yields on the 6-month notes rose 85 basis points from last week's sale to 20.66 percent; and 89 basis points on the 12-month notes to 20.58 percent.
Khallaf said all foreigners took positions using the central bank's repatriation fund, which guarantees expedited transfer of money abroad. Before November, overseas investors cited difficulties in sending profits abroad as well as the overvaluation of the pound as reasons for their reluctance to put money in Egyptian markets.
The pound was little changed at 18.09 per dollar at 3:27 p.m. in Cairo.
Before it's here, it's on the Bloomberg Terminal.
LEARN MORE