Data Mining to Find Tax Cheaters
That Swiss bank account may be closed—but it's not forgotten.
By and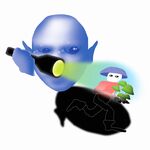 Driven by fear of prison and scandal, tens of thousands of Americans who hid money offshore have taken an amnesty deal offered by the U.S. Internal Revenue Service since 2009. They had to bring the money home, pay the taxes plus penalties, and tell authorities how bankers helped them cheat. In return, they weren't prosecuted. Some resisted, however. They moved their money from Switzerland to other tax havens such as Singapore and Hong Kong, daring the U.S. government to find them.
Now this high-stakes game of catch-me-if-you-can is heating up, thanks to an avalanche of data handed over by the 80 Swiss banks that made deals with the U.S. to avoid prosecution. As with the Americans, they've had to show how the cheating worked, although in deference to Swiss privacy laws they weren't required to name clients or provide account numbers. Prosecutors have been poring over the information and focusing on "leavers"—the clients who pulled their hidden money and stashed it elsewhere. They're also looking at companies and middlemen who helped them, say prosecutors and tax lawyers.
Mark Matthews, a lawyer at Caplin & Drysdale, says more of his clients are getting grand jury subpoenas for account records, adding that he thinks it's because of the trove handed over by the banks. "It's obvious that the Department of Justice is mining the data," he says. Prosecutors won't say if they've been able to charge anyone as a result of the data. "There are those who are still attempting to remain in the shadows, and it's our job to try to find them," says Justice Department tax prosecutor Nanette Davis.
Although the accounts remain anonymous unless the client gave permission, the banks have reported how much money flowed in and out of each one from 2008 to 2014, as well as their opening and closing dates and maximum values. Those clues may add up to something when combined with other information. A team of prosecutors and IRS agents—whose number Davis would only describe as "substantial"—is trying to identify the leavers by pairing the bank data with other evidence collected by law enforcement. Banks, however, could lump the money flows into monthly summaries for each account, potentially making it harder to match them exactly to a single transfer authorities already know about.
The team can also request information from Switzerland through a joint tax treaty. "We're making every effort to use all of our data points to do that sort of reverse engineering," says Davis, adding that the U.S. has identified the owners of a "significant" number of accounts.
The 80 Swiss banks that provided the records paid $1.37 billion in fines for helping Americans evade taxes. BSI, Union Bancaire Privée UBP, and Crédit Agricole paid some of the biggest penalties under the disclosure program: $211 million, $188.7 million, and $99.2 million, respectively. In all, the banks held about $50 billion in U.S. assets in 35,096 accounts from 2008 to 2013, according to data compiled by Bloomberg. Refusing to cooperate was even more expensive: Credit Suisse Group AG's main unit, which didn't provide data, pleaded guilty in 2014 and paid $2.6 billion.
The bank data bolster information from the 56,000 individuals since 2008 who joined the amnesty initiative known as the Offshore Voluntary Disclosure Program. The program has collected about $10 billion in taxes and penalties. Banks hiding assets could also reduce their fines if they showed they persuaded clients to enter the program. Investigators have a "tsunami of leads" from those disclosures, says Robert Panoff, a tax attorney in Miami. "It's names, dates, places, lawyers, accountants, fund operators. It's all there. If people haven't been detected yet, it's just because the government doesn't have enough people to do the work, for the most part."
Americans began taking money out of Switzerland in 2009 after UBS Group AG paid $780 million to avoid prosecution, says Panoff, who prefers the term "account migrators" to "leavers." The disclosure program got under way when UBS agreed to hand over data on about 4,700 accounts. "A whole bunch of people left when they went after UBS," says Panoff. "Some went to Israeli banks, some to the Far East, some to the Caribbean. It's like hitting a puddle of mercury. The little beads go everywhere."
Another tax attorney, Lucy Lee of Akin Gump Strauss Hauer & Feld LLP, says a group of prosecutors and IRS agents is focusing on taxpayers who moved their money to Hong Kong, Singapore, and South Korea. "The leaver list is not something that should be underestimated or disregarded," she says. "It is a real threat to financial institutions—and the advisers and lawyers who might have assisted the leavers and took in account holders who came from institutions that were being investigated." But for now, only Davis and her investigators know who's likely to pay for the leavers' flight from the U.S. tax system.
The bottom line: U.S. authorities have information on Swiss bank accounts that may have been used by tax cheats, and they're following the clues.
Before it's here, it's on the Bloomberg Terminal.
LEARN MORE