Brazil Succession Race Heats Up as Crisis Damages Temer
By and
Lower house speaker, party chief among presidential possibles

Temer accused of obstruction of justice, passive corruption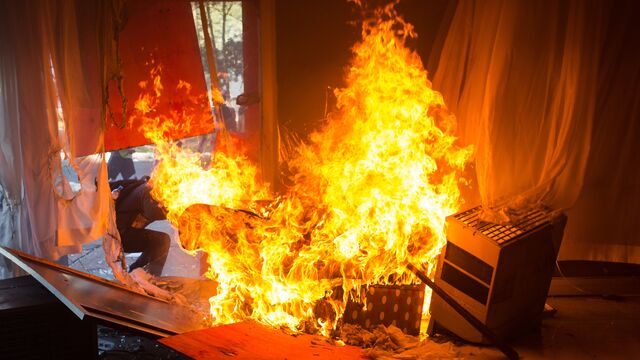 Brazil's lower house chief Rodrigo Maia has been shaking more hands and patting more backs than usual during the recent corruption scandal that has pushed President Michel Temer to the brink of political survival.

Veteran legislators too have noticed a smiling Maia pecking female legislators on the cheek in the lower house coffee shop and working the phones to rally constituents. They say Maia is positioning himself should Temer fall, even though he is being probed as part of the ongoing Operation Carwash corruption investigation.
"Rodrigo Maia is openly and intensely campaigning," said Julio Delgado, a five-term lower house legislator who is from the PSB party. "His strategy on the one hand is to show support for Temer's agenda, and on the other to beckon other deputies."
The back-door maneuvering is the latest indication of how fragile Temer's situation remains and contrasts with the government's view that it will be able to both rebuild the president's coalition and advance an economic reform agenda. On Wednesday tens of thousands of anti-Temer demonstrators battled police and ransacked public buildings in downtown Brasilia, while the president sought to contain a rebel movement among Senators of his own party.
On Thursday Brazil's influential bar association, the OAB, filed a request for the impeachment of the president. While several such petitions have been filed since the scandal broke, it is arguably the most significant, given that the lawyers' organization is non-partisan.
In a response to questions over a possible candidacy, Maia said in a text message: "I am presiding over the chamber of deputies. Brazil has a president, and his mandate ends on Dec. 31, 2018."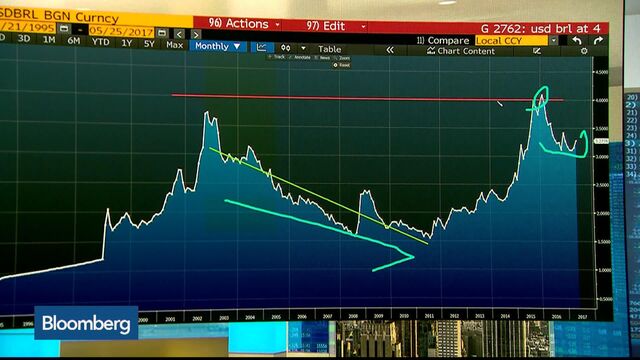 Temer's press office declined to comment. In a video posted on social media on Thursday evening the president criticized the protests and said that Congress continued to approve legislation.
"There's still much to be done and that's the only path my administration intends to follow: putting Brazil back on track," he said.
Maia isn't the only one said to be jockeying for position, should Temer resign or be pushed out. Senator Tasso Jereissati is on the short-list of many legislators along with the Supreme Court Chief Carmen Lucia Rocha. The press offices for both didn't reply to requests for comment.
Two members of the Temer cabinet who requested not to be named said the biggest threat to his political survival comes from crumbling support in the lower house, which essentially holds the key for any successor. Were Temer to be removed from office or resign, Congress by law would elect an interim president for the remainder of the term ending Dec. 31, 2018. Eighty-six percent of the legislators in Congress are in the lower house.
So far the 76 year-old constitutional lawyer has given no sign of wanting to step down and says he will work to restructure his ruling coalition, paving the way for a potentially drawn out political battle. A corruption probe authorized by the Supreme Court against him could take months and, like a process in the top electoral court that could annul the 2014 election result and eventually force him out of office, it can be appealed.
In addition, protests so far have mostly been organized by political parties or other interest groups, contrasting with the spontaneous demonstrations that helped push former President Dilma Rousseff out of office last year. While many Brazilians favor Temer's exit, the polarization of demonstrations may "alienate what is arguably a larger group of non-partisan individuals disappointed with the current president," Thomaz Favaro of consultancy Control Risks said in a research note on Thursday.
Still, to one long-time observer of Brazilian politics, it's no coincidence Maia and others are preparing for a possible Temer downfall. "It seems the government is over," said Miro Teixeira, who has held a seat in the lower house for over four decades.
"Rodrigo is a pre-candidate and is acting accordingly," said Teixeira, who represents the Rede party. "Carmen Lucia has an admirable profile but wouldn't be elected in the chamber," he said, adding that many legislators being investigated shudder at the idea of electing a judge to run the country.
— With assistance by Matthew Malinowski
Before it's here, it's on the Bloomberg Terminal.
LEARN MORE