markets
Investors Just Pulled the Most Cash From Small Caps in a Decade
By
Concerns mount over political turmoil, elevated valuations

Pain in smaller stocks has some readying for selloff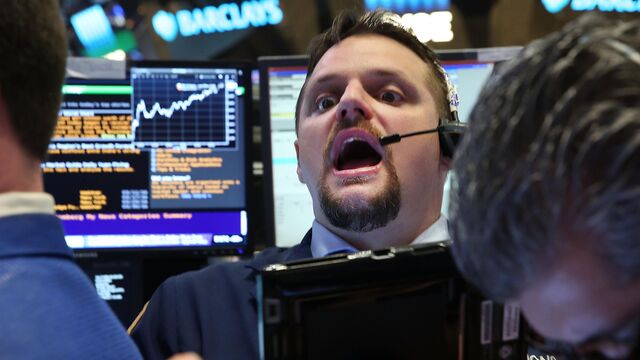 The small-cap trade got a lot less crowded.
Investors pulled $3.5 billion from the biggest exchange-traded fund that tracks the Russell 2000 Index last week, spooked by the steepest selloff in the domestically focused stocks since before Donald Trump's surprise election win.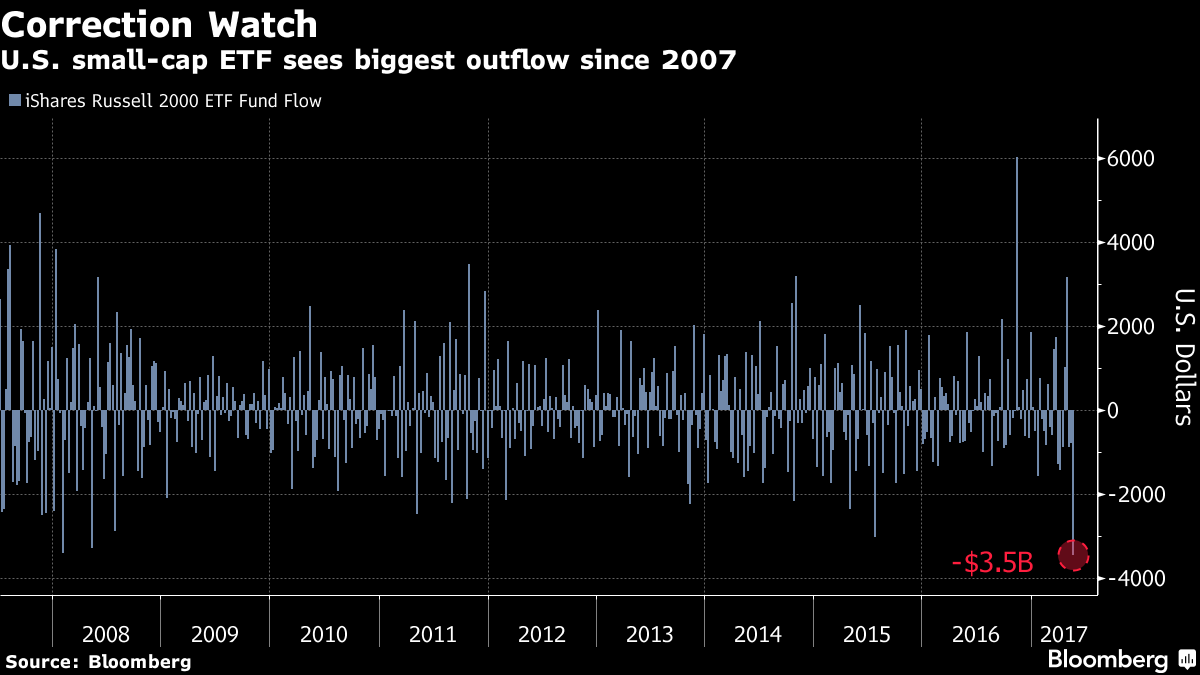 The biggest outflow in 10 years comes less than a month after small caps roared to an all-time high on speculation Trump administration policies would supercharge growth in the world's largest economy.
For Andrew Brenner, head of international fixed income for National Alliance Capital Markets, the money draining from small caps signals the market's gearing up for a protracted downturn.
"There's some nervousness out there and people are staying in the most liquid stocks," Brenner said. "I think we're getting ready for a much more significant correction."
The small-cap index tends to react to nerves more than the S&P 500 Index -- it's less liquid and more directly impacted by the U.S. economy and the performance of the dollar, which sits at the lowest level since November compared with a basket of major peers. While the S&P 500 hovers just 0.2 percent below its record, the Russell 2000 is on track for its worst four-week stretch in seven months.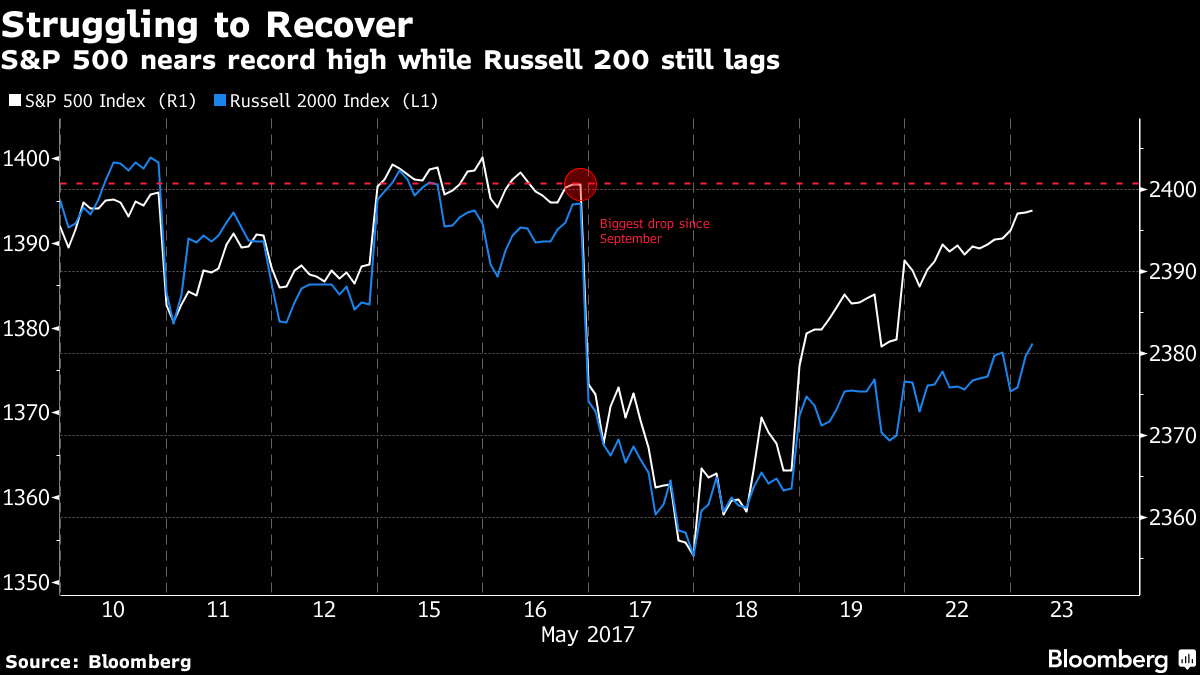 Still, small caps have advanced four straight days since last week's rout, with the Russell 2000 higher by 0.3 percent as of 11:43 a.m. in New York, as the White House presented a budget that aims to slash taxes in an effort to bolster business investment. The iShares Russell 2000, symbol IWM, added 0.5 percent.
Brenner says investors should heed technical market signals that are flashing warnings, especially until there are clearer signs the administration's proposals have the Congressional support needed to become law.
"The market is getting ready to sell off. Not just yet, but it is getting near," he said. "Facebook, Amazon, Google, Microsoft, Apple, those are the ones that have bounced back strongly. It's left the Russell in the dust."
Before it's here, it's on the Bloomberg Terminal.
LEARN MORE