Fidelity's Abby Johnson Urges Resolution to Blockchain Barriers
By and
Challenges developers, academics, entrepreneurs to collaborate

Johnson makes remarks at industry conference in New York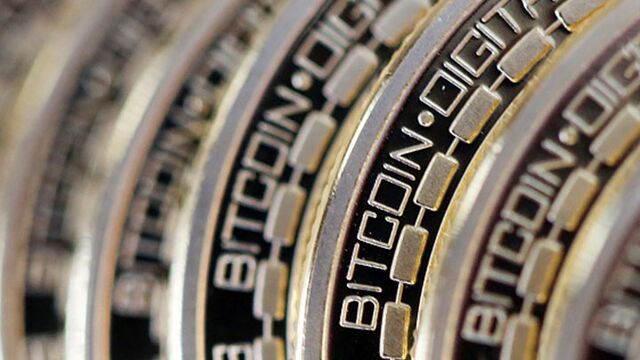 Abby Johnson, chairman and chief executive officer of Fidelity Investments, urged a broad group of software developers, entrepreneurs and academics to work together to solve problems that are preventing the broader adoption of blockchain technology.
"You are the community who will drive the future of this technology. I challenge you to start collaborating together -- and I don't just mean with people that think like you -- we need to be having hard conversations," Johnson said in prepared remarks Tuesday at the Consensus 2017 conference in New York.
Johnson told the gathering of the blockchain industry that her firm isn't giving up on digital currencies despite hurdles. She pointed to several barriers to blockchain adoption, including limits of the technology, policy issues, control of the systems and customer usability.
While blockchain technology has drawn attention from the financial industry because of its potential to free up billions of dollars in capital, it also faces significant hurdles, such as convincing competitors to work together in a network that shares market information. Regulators must also be convinced that linked networks of computers can be trusted to manage aspects of some of the world's most important financial markets.
JPMorgan Chase & Co., BP Plc, Microsoft Corp., International Business Machines Corp. and ING Groep NV are among companies trying to determine if shared databases recorded on the blockchain can cut costs by speeding financial transactions or ensuring the efficiency of a supply chain.
Venture Deals
Fidelity has invested in blockchain through venture deals with TradeBlock, Axoni and Boost VC and forged academic partnerships to explore the area, Johnson said. The firm's innovation group, Fidelity Labs, has also been conducting research and experiments in the area.
"Blockchain technology isn't just a more efficient way to settle securities -- it will fundamentally change market structures -- and maybe even the architecture of the Internet itself," she said.
The virtual currency bitcoin introduced the world to the first blockchain in 2009. Since then, a more expansive type of software has gained attention. Called ethereum, its blockchain does far more than allowing bitcoin users to send value from one person to another as easily as sending an email.
Urging Dialogue
Ethereum is gaining interest among industries from finance to health care because it allows for much more complex actions to be done in a shared and decentralized manner. It stores fully functioning computer programs called smart contracts on its blockchain.
Ethereum is a way for people to make agreements and automate enforcement, all on a distributed network of computers. Once participants create contracts they can use them to manage almost any kind of enterprise or organization.
Still, such technology isn't able to offer scalability, privacy and peer-to-peer settlement all at once, she said. Fidelity is focused on investing in privacy since that's important to customers, Johnson said.
Johnson also encouraged the industry to have an open dialogue with regulators because the technology's rapid growth is making it difficult for them to keep up.
"Talk with people on the opposite side of the argument. Talk with people who are using these products. Talk with big businesses and the regulators. And come talk to us -- we need to hear your voice," she told the conference.
Johnson, who has been CEO since 2014, took full control of Fidelity from her father, Edward "Ned" Johnson, in November 2016. She's the third generation to run the company and, like her family members, keeps a low profile. The firm had $6.1 trillion in assets under administration, including managed assets of $2.2 trillion, as of April 30.
Before it's here, it's on the Bloomberg Terminal.
LEARN MORE