Hedge Fund Plummets 62% After Betting Against the Chinese Economy
By and
Puerto Rico hedge fund targets general-obligation bonds

Millennium Management fund gained 2.5% this year through April
A hedge fund at Emerging Sovereign Group that has bet against the Chinese economy sunk about 62 percent this year through April.
The Nexus fund dropped 8.2 percent last month, according to an email to investors seen by Bloomberg News. The April results mark at least the third consecutive month of negative returns for the fund.
China bears have suffered as economic growth accelerated in the first quarter and officials have been guiding the yuan higher against the dollar in a move that's caught market watchers by surprise. The Nexus fund gained 35 percent in 2015, profiting from moves by China's central bank to devalue the yuan by the most since 1994. But the fund has underpeformed since 2016 when it dropped 15.5 percent, Bloomberg has reported.
ESG is run by co-founders Kevin Kenny, Mete Tuncel and Jason Kirschner, who bought out Carlyle Group LP's 55 percent stake and took full control of the firm in October. Most of the assets at ESG, which managed $3.5 billion as of December, are in two of its other funds.
A spokesman for New York-based ESG, which started in 2002 with seed capital from Julian Robertson's Tiger Management, declined to comment. 
Puerto Rico Winner
Candlewood Investment Group's Puerto Rico SP fund gained 5.7 percent in the first two weeks of May, bringing year-to-date returns to 9.4 percent, according to an investor update seen by Bloomberg. The $105 million fund targets securities including general-obligation bonds, or GOs, and other opportunistic areas within the Puerto Rico municipal bond market. Puerto Rico declared a form of bankruptcy in May.
"There have been several recent events which we believe confirm our investment positioning and thesis," the $1.2 billion firm said in a separate letter for April. "The most notable was the Commonwealth's restructuring proposal which clearly prioritized GO and GO guaranteed debt above other bondholders."
Michael Ardisson, partner and director of business development at Candlewood, declined to comment.
Millennium Underwhelms
Millennium Management's main fund has been posting middling results this year along with its multistrategy peers. The Millennium International fund returned 0.3 percent in April to bring returns for the first four months of the year to an estimated 2.5 percent, according to an investor update seen by Bloomberg.
Hedge Fund Research Inc.'s multistrategy index rose about 2 percent in that time, as did hedge funds on average.
The largest driver of the Millennium fund's performance last month was the relative value fundamental equity strategy, which gained 0.2 percent on the strength of the technology, financials and health-care sectors, the update shows. A spokeswoman for the $35 billion firm run by Izzy Englander declined to comment.
Watch Next: Why Moody's Downgraded China to A1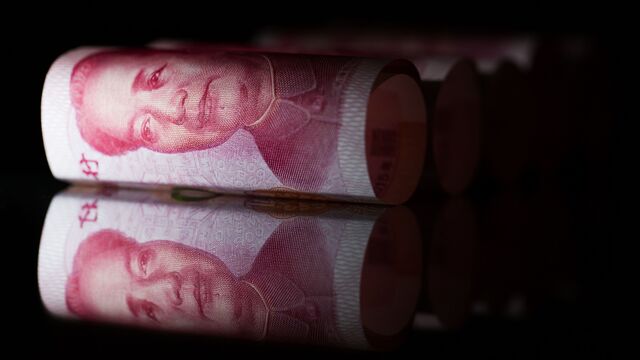 Before it's here, it's on the Bloomberg Terminal.
LEARN MORE