Bundesbank's Dombret Says Brexit Likely to Be Hard or Very Hard
By and
German central-bank board member speaks on Bloomberg TV

U.K. departure from EU is manageable for financial stability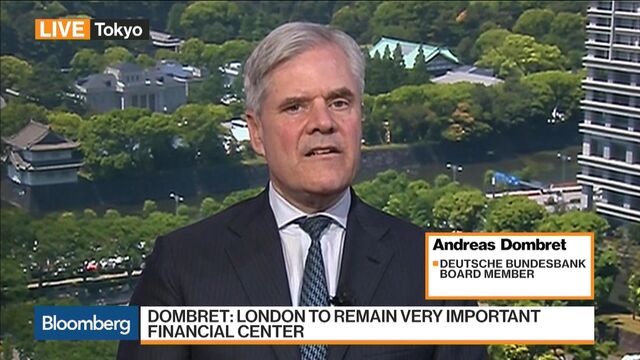 The U.K.'s departure from the European Union is unlikely to go smoothly, according to Bundesbank board member Andreas Dombret.
"It doesn't look like a soft Brexit to me at all," Dombret told David Ingles in a Bloomberg TV interview in Tokyo on Tuesday. "It looks like either a hard Brexit or a very hard Brexit."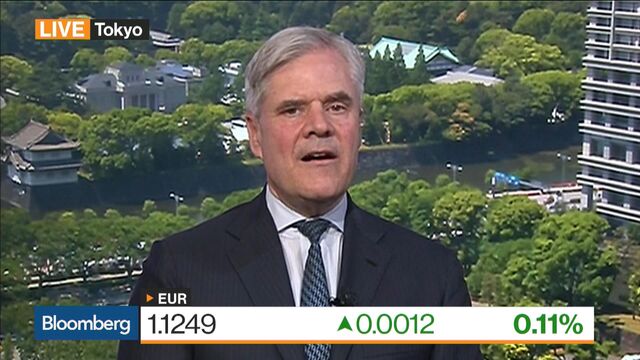 Positions on both sides of the English Channel have hardened as the negotiators finalize their opening positions ahead of divorce talks. The EU reaffirmed its demand that the U.K. settle its outstanding debts, and its refusal to discuss a future trading arrangement until there is agreement on other key topics. British Brexit Secretary David Davis has said his government will walk away from the talks unless the bloc drops its high financial demands.
Dombret said a hard Brexit would create a financial-stability risk for Europe, given the leading role of London in providing financial products used by companies across the continent.
"It's very important from a financial-stability point of view that investment-banking products which have been offered through London will be offered somehow on the continent in a legal way for European corporates to buy them," he said.
As the national central bank for Germany, the region's biggest economy, the Bundesbank is likely to be closely involved in the regulation of any financial-services companies that decide to shift to the euro area after Brexit.
"Now is the time for the banks and the market participants to prepare," Dombret said. "Brexit is manageable for banks. I truly believe so, but I think we need a very thorough preparation and we have to do this in a very efficient manner."
Quotes from this Article
Before it's here, it's on the Bloomberg Terminal.
LEARN MORE