Iran Reformists Sweep City Council Elections
By
Councils in Tehran, Mashhad, Esfahan tilting to moderates

Initial results echo sentiment in Friday's presidential ballot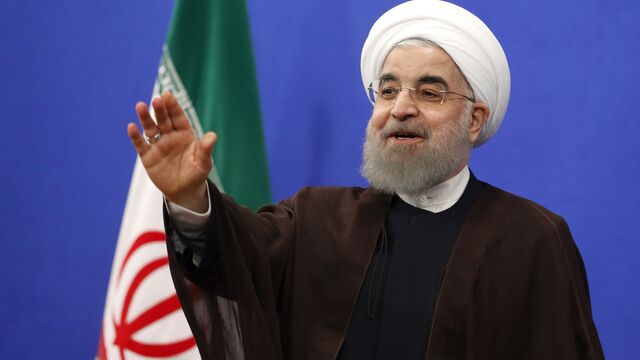 Reformists are set to control city councils in Iran's major cities, initial election results show, ending longstanding conservative dominance of local politics just days after moderate President Hassan Rouhani sailed to a second term.
A preliminary tally shows every one of Tehran's 21 council seats going to reformists from the pro-Rouhani Hope faction, the semi-official Iranian Students News Agency reported, quoting Issa Farhadi, governor of Tehran. The faction also appeared poised to take all 12 council seats in the holy city of Mashhad, Iran's second-largest urban center, and the 13 seats in Esfahan, the third-largest city, according to the reformist newspaper Shargh.
In the southern city of Shiraz, 12 of 13 city council seats went to the reformists, according to initial results published by ISNA, citing Heydar Alishvandi, the governor of Shiraz. 
Bolstering Moderation
The local election reinforced the vote for moderation that Iranians cast in re-electing Rouhani, whose main achievement in his first term was to steer his nation out of isolation through by reaching a nuclear accord with world powers. His campaign to integrate Iran into the global economy ran into turbulence on Sunday, however, when President Donald Trump called for the Islamic Republic's isolation in a speech delivered from Saudi Arabia, Shiite Iran's Sunni-dominated regional rival.
The municipal voting took place together with the presidential race and initial results were released Sunday. In the Sunni-dominated southeastern province of Sistan-Baluchestan, 415 women were elected to city and village councils, the state-run Islamic Republic News Agency reported.
The balloting is likely to spell the end of the 12-year tenure of conservative Tehran mayor Mohammad-Bagher Qalibaf, who stood in the presidential elections before withdrawing in favour of Rouhani's main challenger, the hardline cleric Ebrahim Raisi. The mayor is elected by council members.
"Definitely Mr. Qalibaf's time as mayor has come to an end," Gholam-Hossein Karbaschi, former mayor of Tehran, said in an interview to the reformist Shargh newspaper.
Before it's here, it's on the Bloomberg Terminal.
LEARN MORE