Flynn to Cite Fifth Amendment Right Against Senate Subpoena, Source Says
By
Ex-Trump adviser said to cite prosecution threats by lawmakers

Lawmakers had spurned an earlier Flynn request for immunity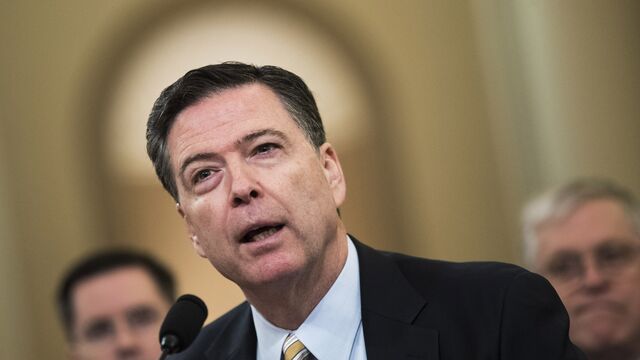 Former National Security Adviser Michael Flynn will assert his Fifth Amendment rights in declining to comply with a subpoena from the Senate Intelligence Committee for documents in its probe into Russian interference in last year's election, according to a person familiar with the matter.
Flynn will invoke his right against potential self-incrimination because several lawmakers have already said they believe he should be prosecuted, said the person, who asked not to be identified discussing a sensitive matter.
He is one of a number of current and former associates of President Donald Trump who are at the center of investigations by the FBI and congressional committees. Those inquiries are looking into whether anyone close to Trump helped Russia interfere in the U.S. election to hurt Democratic nominee Hillary Clinton and ultimately help Trump, and whether any crimes were committed.
Trump has denied reports that he asked FBI Director James Comey to drop an investigation into Flynn. That request came a day after Flynn's ouster as national security adviser for offering a misleading account of his discussions with Russia's ambassador to the U.S. Trump, who has dismissed the Russia meddling inquiry as "a witch hunt," later fired Comey.
Read more: Unwinding Twists, Turns in Trump-Russia Probe
Flynn was expected to notify the Senate Intelligence Committee of his position and concerns in a letter later Monday, the person said. He previously had offered to testify to Congress if he was given immunity from prosecution, an offer lawmakers had spurned.
Responding to the prospect that Flynn would refuse to turn over documents, which was reported earlier Monday by the Associated Press, Senator Dianne Feinstein, the top Democrat on the Senate Judiciary Committee, said in an emailed statement that "both the Intelligence and Judiciary Committees should continue to seek other ways to gain access to this information."
Feinstein said she and Republican Judiciary Committee Chairman Chuck Grassley "have sent requests to the White House, FBI and Defense Department for memos, recordings, notes and other documents. The investigation will go on."
Before it's here, it's on the Bloomberg Terminal.
LEARN MORE