Hot Spots in Emerging Markets: Brazil, Egypt, Indonesia
By , , and
Brazil's political turmoil endures as president fights probe

Egypt plans to sell Eurobond as its copes with dollar shortage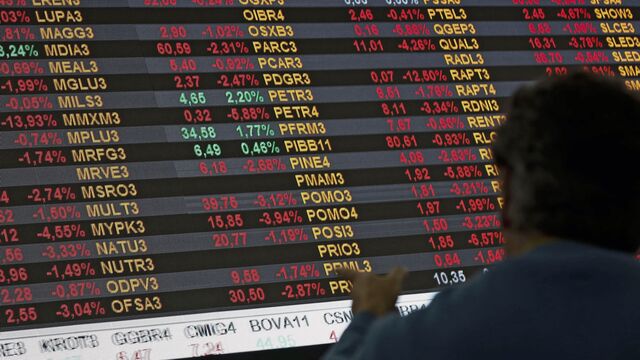 Traders can expect more of the political turmoil that fueled the biggest selloff for emerging market stocks and currencies since November.
Brazil's latest corruption saga is likely to rumble on as President Michel Temer attempts to stall an investigation into allegations he approved a hush money payment. The claims sent the nation's currency tumbling the most in almost two decades on Thursday, dragging other developing assets down with it.
Elsewhere, Egypt is due to issue a Eurobond this week as the North African country grapples with a dollar shortage, while Indonesian assets are poised to extend gains after S&P Global Ratings raised the country's debt to investment grade.
Meanwhile, central banks in South Africa, Nigeria, Ghana, Thailand, South Korea, Ukraine, Hungary and Colombia are scheduled to decide monetary policies. Egyptian policy makers unexpectedly raised interest rates Sunday in an effort to contain one of the highest inflation rates across emerging markets.
Brazil
In what's likely to be another politically charged week for Brazil, the Supreme Court Wednesday will decide on Temer's request to halt a probe against him. His claim that a potentially incriminating recording was doctored raised doubts about the conclusiveness of the evidence against him, prompting a market rebound on Friday.
Read More: Temer Wants Probe Against Him Halted on Alleged Bad Evidence
The central bank on Monday will release a survey of economists' forecasts for Brazil's key interest rate. Traders trimmed bets on a larger-than-average rate cut for the next central bank meeting on May 31.

Egypt
The Arab world's most populous nation is due to sell Eurobonds this week as it looks to fund next year's fiscal gap. Governments in the Middle East and North Africa have issued $48 billion of foreign currency-denominated debt so far this year, the most on record for all first or second half periods since at least 2006, according to data compiled by Bloomberg.
Egypt allowed its currency to plummet in November as it sought to attract dollars and revive economic growth. The devaluation helped boost foreign reserves, but annual inflation has accelerated above 30 percent this year.
Indonesia
Indonesian assets are likely to extend their advance after S&P raised the nation's credit rating to investment grade on Friday. The country was previously Asia's only major economy with a junk rating.
Read More: Indonesia Raised to Investment Grade by S&P on Budget Curbs
The Jakarta Composite Index jumped to a record following the announcement on Friday, the rupiah reversed earlier losses and the country's 2027 dollar bonds posted their biggest advance since Jan. 5.
The upgrade is poised to trigger cross-border flows into government bonds from ratings-sensitive investors in the region, said Mark Baker, an investment director for emerging-market fixed income at Standard Life Investments Ltd. in Hong Kong.
Before it's here, it's on the Bloomberg Terminal.
LEARN MORE