One Awful Day Ruins Week for S&P 500 as Trump Drama Gets Serious
By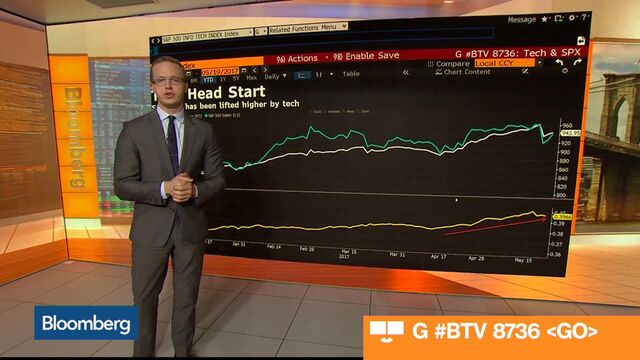 The Trump trade had its first major test as investors sold down stocks at the fastest rate since before the election on Wednesday. It may not have broken the S&P 500's momentum, but it certainly made a dent.
Investors navigated a swarm of headlines from the White House. The biggest revelation, reports that President Donald Trump asked former FBI Director James Comey to drop the bureau's investigation into ties between the administration and Russia, sent markets reeling as the S&P 500 posted its worst day since September.
Yet stocks were quick to rebound with back-to-back advances that brought the weekly move in the benchmark gauge to just a 0.4 percent dip. The Dow Jones Industrial average also declined, erasing 92 points to end the five days at 20,804.84.

The biggest gain came on Friday as Deputy Attorney General Rod Deputy Attorney General Rod Rosenstein said he thought Trump's decision to fire Comey was the right call. The S&P 500 trimmed its gains following reports that investigators are focusing on a current White House official and that Trump told Russian diplomats that firing Comey relieved "great pressure" on him.
Industry groups that were the hallmark of the Trump bump were among the hardest hit, with financial shares the worst-performing sector, dropping 1 percent for the week. Industrial stocks lost 0.2 percent.
Gains were led by defensive shares and high-dividend paying stocks. Real estate companies climbed 1.2 percent over the five days as consumer staples and utility stocks also advanced, at least 0.5 percent each.
Those shares were in focus as the market slid Wednesday and the CBOE Volatility Index surged 46 percent to the highest level in more than a month. The same day, investors poured $148 million into an exchange-traded fund aiming to minimize volatility, the biggest single day of inflows into the iShares Edge MSCI Min Vol ETF since June 2016, according to data compiled by Bloomberg.
Before it's here, it's on the Bloomberg Terminal.
LEARN MORE