politics
Ryan Vows 2017 Tax Rewrite as First Hearing Highlights GOP Split
By
Speakers tout benefits of immediate expensing and border tax

Democrats wary of any plan 'that helps the rich get richer'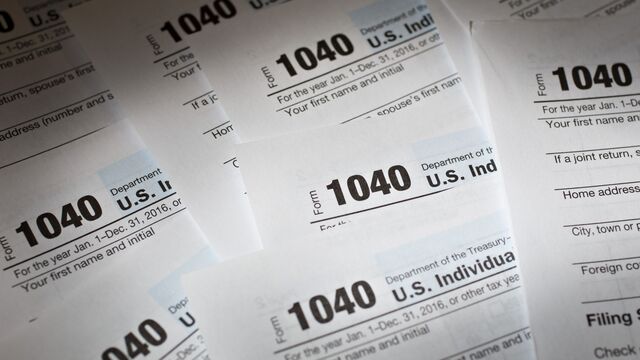 The House's main tax-writing panel held its first hearing on how to overhaul the tax code Thursday, where Republican leaders continued to endorse far-reaching proposals that their Senate counterparts have rejected.
Kevin Brady, chairman of the House Ways and Means Committee, used the hearing to build support for the tax blueprint endorsed by Speaker Paul Ryan. Testimony from executives with AT&T Inc., Emerson Electric Co. and S&P Global Inc. touted the benefits of many of that plan's provisions, including a measure that lets corporations immediately deduct the full value of their capital spending.
But the path forward for a successful tax overhaul got no clearer. Senate GOP leaders have criticized the two main revenue-raisers in the House plan -- imposing a border-adjusted tax on companies' imports and domestic sales, and eliminating their ability to deduct net interest payments. Both would help pay for the steep tax-rate cuts that Republican leaders have pledged to deliver -- if the cuts are to be permanent under Senate budget rules.
For example, Senate Majority Leader Mitch McConnell said the border-adjusted tax "probably wouldn't pass the Senate." And Senate Finance Chairman Orrin Hatch said of ending interest deductibility: "I don't think, in the final analysis, they're going to be able to do that."
That's not stopping Ryan from remaining optimistic . "Our goal -- and I feel very confident we can meet this goal -- is calendar year 2017 for tax reform," he told reporters at his weekly press conference Thursday.
Unlike Ryan, President Donald Trump has emphasized the importance of reducing taxes over ensuring an overhaul is revenue neutral. "We're going to cut taxes," Trump said Thursday during a news conference at the White House. "If I get what I want it'll be the biggest tax cut in the history of our nation."
Democrats' Opposition
Nonetheless, if the White House and GOP lawmakers can't agree on ways to offset rate cuts for individuals and companies so a tax package doesn't add to the deficit, they'll either have to settle for temporary changes, or try to get bipartisan support. Any tax bill that makes long-term additions to the deficit would require 60 votes in the Senate, where Republicans hold only 52 seats, for changes to be permanent.
During the hearing, remarks from Democrats on the Ways and Means Committee signaled no desire to cooperate with the GOP's tax plans. "Democrats will oppose any tax plan that helps the rich get richer and does nothing for those who really need help," said the panel's ranking member, Representative Richard Neal of Massachusetts.
The Democrats' witness at the hearing, former U.S. Treasury official Steve Rattner, cast doubt on whether the Republican blueprint would actually produce the growth and gains it promises. Rattner is chairman of Willett Advisors LLC, which has managed the personal assets and a family foundation tied to Michael Bloomberg, the majority owner of Bloomberg News parent Bloomberg LP.
All the witnesses agreed that the need for a comprehensive tax overhaul is urgent. The U.S. corporate tax rate is 35 percent -- which is higher than the statutory rate in any other developed economy. But at the same time, deferrals, deductions and credits that are available to corporations under the federal tax code allow many to pay far lower effective tax rates. Other facets of the current system have led U.S. companies to keep more than $2.6 trillion in foreign earnings offshore to defer the U.S. taxes they'd owe on that profit.
No Reassurance
Senator Ron Wyden, the top Democrat on the tax-writing Finance Committee, said Wednesday that his party wants tax changes that benefit the middle class and not the wealthy, and for Republicans to agree to a bipartisan approach. After meeting with his Republican counterpart as well as Treasury Secretary Steven Mnuchin and White House economic adviser Gary Cohn, Wyden said he wasn't reassured.
After sitting down with Mnuchin, Cohn and other top Republicans involved in tax policy Wednesday, Hatch sought to calm expectations as the chamber focuses on crafting a health-care bill.
"It's always tough. There's nothing easy about this," he told reporters as he emerged from the meeting. "Tax bills are very, very difficult to do."
Before it's here, it's on the Bloomberg Terminal.
LEARN MORE